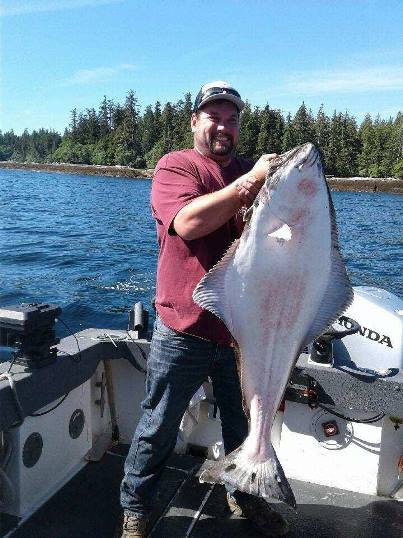 As the ice melts and warmer weather starts to seep its way into our Alaskan climate, we've only got one thing on our mind: fishing season. One of our most favorite fishing charters around this time of year is without a doubt, Halibut fusing. Halibut season tends to run from mid-May to almost mid-September. Whether you've been several times before or you are thinking about Halibut fishing for the first time, Anglers Adventures & Outfitters is here to help plan your 2021 fishing trip.
What Are Halibut Fish?
Truthfully, just talking about Halibut fishing gets us excited around here. Halibut not only unlocks a key source of nutrients inside of them, but they are also insanely tasty to eat. With many different smoking and drying methods, lots of people use this season to catch and freeze halibut so they can have it all year round. While the taste and nutritional value of the Halibut are already great enough reasons to fish for them, it's the thrill of the reel that really keeps anglers coming back for more. Halibut are extremely bony fish. In fact, they are known for being some of the boniest fish in the world. Therefore, their bones and build make them some of the strongest fighters in the world. Any professional angler will tell you that catching a big halibut is an extremely coveted and memorable day out on the water. However, you don't have to be a professional angler to catch this prized fish. At Anglers Adventures & Outfitters, we set you up for success so that you can reel in one of your very own.
Halibut Fishing Charter
When you decide to do a fishing charter with Anglers Adventures & Outfitters, your wants and needs immediately become ours. We have thought of everything for you so that you do not have to. On our boat, we prepare all of the essential gear needed for a full day of Halibut fishing. This includes all of the bait, tackle, lures, rods and reels. We also have plenty of snacks and drinks on board to keep your energy up. Additionally, our boat has a pair of 225hp Hondas, a heated and enclosed cabin, a private bathroom, a chart plotter, GPS and depth sounders. Everything that you need for a successful day out on the water is right on board.
For more information about our Halibut fishing charters in Ketchikan, Alaska, give us a call today. Contact Anglers Adventures & Outfitters by calling (907) 254-0880 or feel free to send us an email at brian@anglers-adventures.com.