Fishing For Salmon In Ketchikan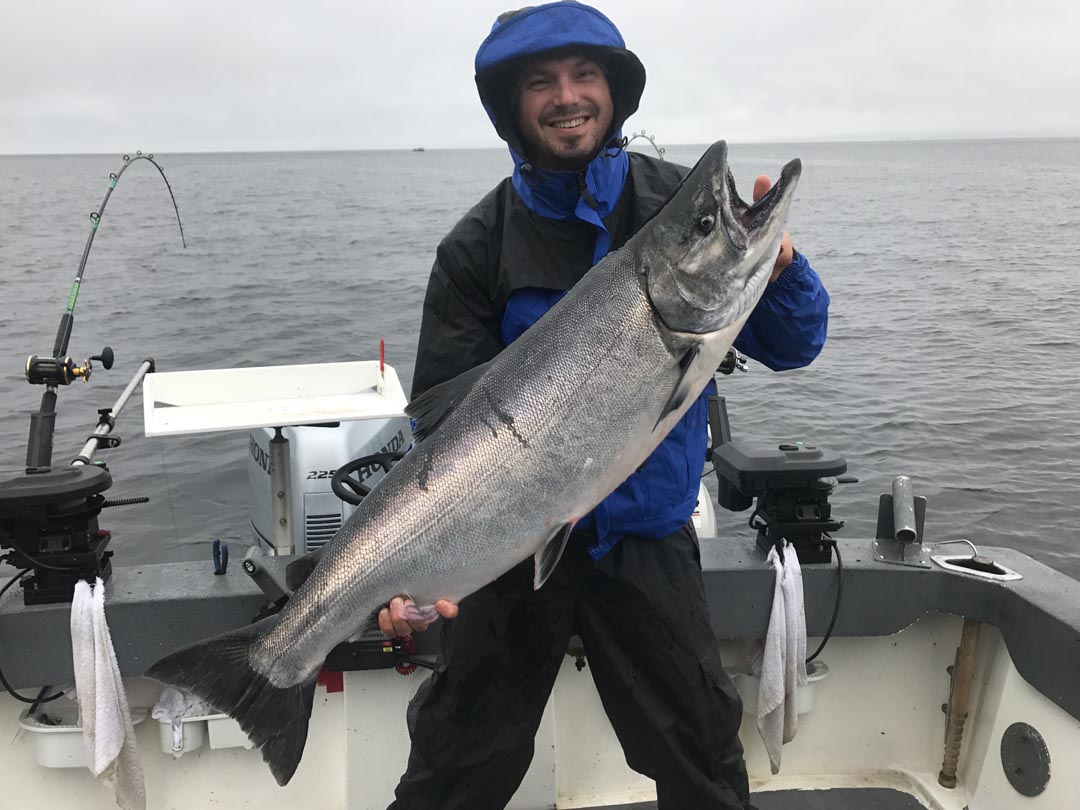 If you are looking to take part in an exciting activity that is fundamental to local life in Alaska, salmon fishing may be the best choice. Ketchikan is the "Salmon Capital of the World" for good reason. With around 140 million pounds of fish coming through it's docks annually, there is always plenty of salmon fishing to go around.
Salmon Fishing in Ketchikan's History
For centuries, salmon fishing has been a fundamental aspect of life in Ketchikan, Alaska. Every summer Tlingit natives depended heavily upon salmon fishing to stock up for the colder months and feed their communities. Today salmon fishing is still very much a crucial part of the economy. From sporting to commercial fishing salmon are a very important part of our community. Our city is dedicated to sustainable fishing practices, and committed to ensuring that generations for centuries to come will continue to benefit from our abundant salmon population.
With an Abundance of Salmon, Comes Great Opportunities for Fishermen
Millions upon millions of salmon flow through the waters here in Ketchikan, and the rest of Southeast Alaska. Many types of salmon can be found here as well. It is not uncommon to find:
King or Chinook Salmon
Silver or Coho Salmon
Chum Salmon
Pink Salmon
Sockeye Salmon
King Salmon: Alaska's State Fish and Most Prized Catch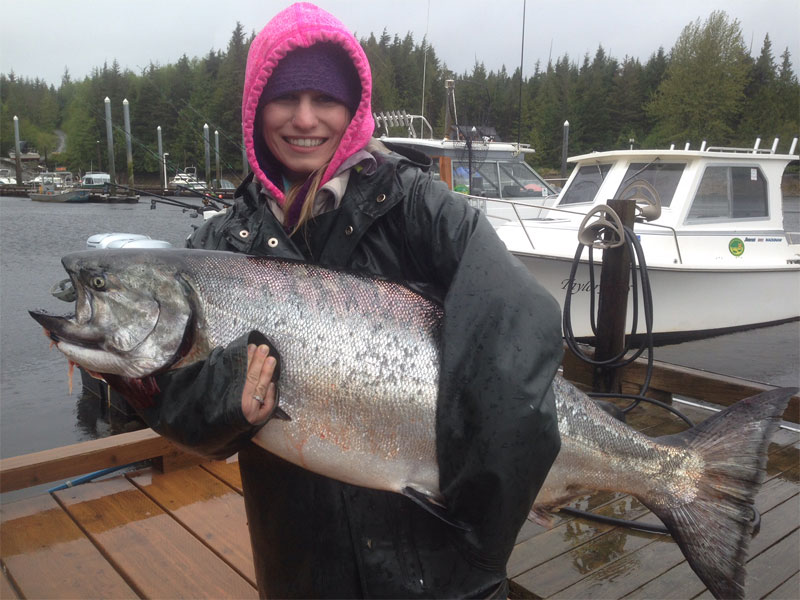 Using artificial lures and dead baits at Anglers Adventures, we find King Salmon and Silver Salmon to be the best to try to catch. King salmon can be quite the catch! With spots running up and down their fins and mouths, King salmon are:
The Largest Species of Salmon
The Most Delicious
The Most Prized Catch of Fishermen
Remarkable in Size Weighing Over 40 Pounds at Times
If you are looking to go salmon fishing in May, June, or July, you don't want to miss out on the possibility of catching a King Salmon!
Silver Salmon: Another Remarkable Fish You Can Catch
Adding millions of dollars to Alaska's economy yearly, Silver salmon are a very important species in the Ketchikan area as well. Roughly 75% of the Silver salmon caught in the United States come from Alaska. Silver salmon are the second largest type of salmon, weighing an average of 8 to 12 pounds, and are quite tasty as well. If you can't come to Ketchikan in the early summer months, don't worry; Silver salmon are most easy to catch between July and November.
Charter Fishing Trips: An Exciting Way to Fish for Salmon
When you are looking to go on a salmon fishing expedition in Ketchikan, you don't have to worry about not having much prior experience fishing. With a chartered fishing trip, there's no need to have concerns about steering the boat in the right direction or somehow trying to figure out where to the best location is to fish. Plus, with a fishing charter with Anglers Adventures everything you need to have a great time on the water is already included! With all our packages, comes:
Essential gear and rain-gear
Bait
Tackle
Lures
Snacks
Drinks
Full professional instruction and guidance
Salmon Fishing in Ketchikan: An Experience You Won't Forget
Salmon fishing is more than just a fun excursion to try to catch a big fish; it's a chance to take in beautiful views of the local area and reconnect with nature. Away from the rush of city life, you can see beautiful wildlife in their natural habitat and take in the same sights natives have witnessed for thousands of years. You can have the opportunity to reconnect with yourself and your closest family or friends to think more deeply about life and create lasting memories.
Reserve a Salmon Fishing Charter Today with a Passionate, Dedicated Captain
While there may be several salmon fishing charter boats in Ketchikan, Alaska, Anglers Adventures stands out from the rest with our dedication and passion for being on the water. Our owner and captain, Brian Ringeisen founded Anglers Adventures to share his passion for fishing with others. Brian has over 26 years of experience guiding boats and has held a U.S. Coast Guard Captain license since he was 19-years-old. His passion for his work truly shows, and he is committed to giving you the tools and guidance you need to succeed in catching a big salmon in Ketchikan. Anglers Adventures is extensively qualified to ensure your salmon fishing trip will be one you will remember for years to come. We are:
CPR Certified
First Aid Certified
Fully Licensed and Insured
With a beautiful 28′ Bayline Trophy Boat featuring a pair of 225hp Honda's, the latest technologies, a heated enclosed cabin, and private bathroom, we know you'll love your next voyage with Anglers Adventures!
To book half-day, full day, or multi-day chartered fishing trips in Ketchikan, AK, call Brian today at (907) 254-0880, or email him at brian@anglers-adventures.com.