New For 2019! Brand New Oceanside Accommodations! Interior Pics & Details Coming Soon!
Wake up and have your morning brew on the deck overlooking beautiful Clover Pass! Anglers Adventures Lodge will feature 3 bedrooms, 2 baths, a large ocean view deck, an attached (ventilated) fish processing room with freezer storage, all just up the road from Knudsen Cove. Construction will be completed in the coming months long before the fishing season begins. Accepting reservations now for the 2019 season, call Brian at (907) 254-0880 for availability or booking, and scroll down below the pics for pricing. Check back to see the progress as it unfolds!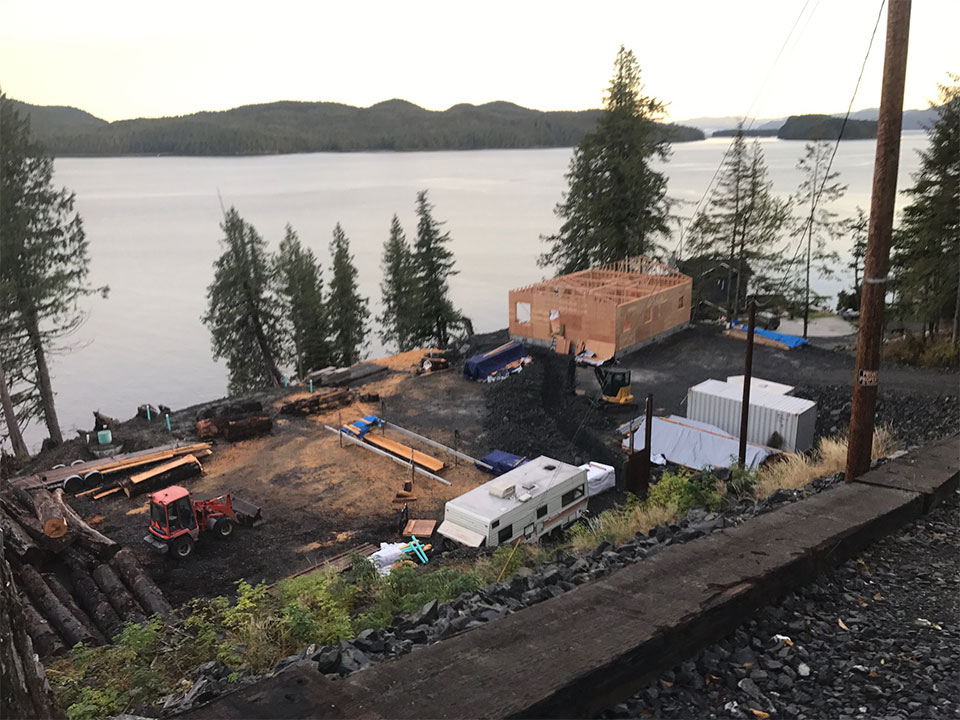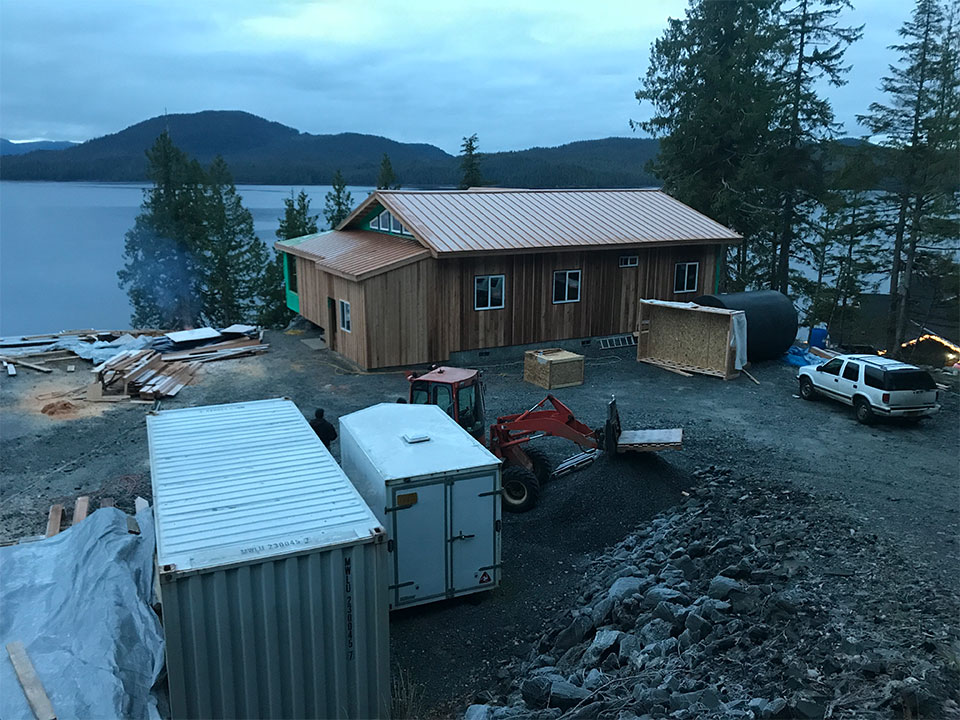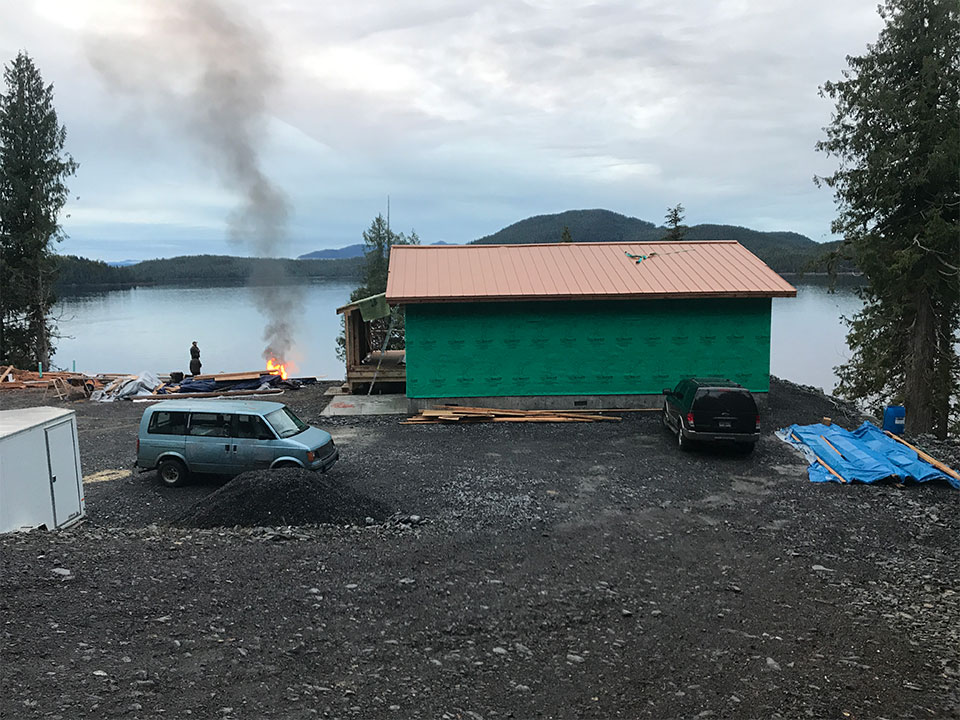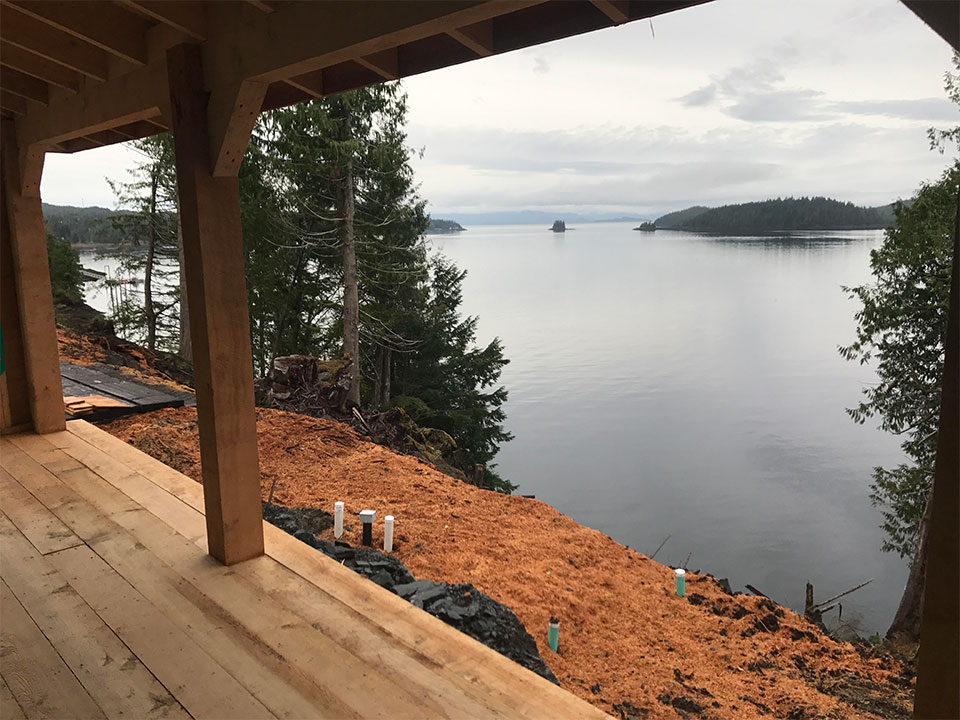 Anglers Adventures Lodge Package Pricing
Prices listed below based on 4 person occupancy; add $550 per person, per day for each additional guest. Fishing includes all equipment on boat, rods, reels, tackle, bait, rain gear, fish processing; Waterfront lodge is fully supplied, 3br 2 ba.
2 Day / 3 Night: $1,250 Per Person
3 Day / 4 Night: $1,800 Per Person
4 Day / 5 Night: $2,350 Per Person
5 Day / 6 Night: $2,900 Per Person
If you'd like to plan alternative overnight accommodations in addition to your Charter Fishing trip, Brian can assist you with making arrangements as well.
Contact Brian about your Charter Fishing Trip with Accommodations