Private Oceanview Lodge Ketchikan, Alaska
Anglers Lodge Oceanside Accommodations!
Wake up and have your morning brew on the deck overlooking beautiful Clover Pass! Anglers Adventures Beautiful Private Oceanside Lodge was just completed fall 2019 and features spacious kitchen. living, & dining rooms, with 3 bedrooms, 2 baths, a large ocean view deck, and an attached (ventilated) fish processing room with freezer storage, All this just minutes from Knudsen Cove where our charter boat is docked. Accepting reservations now for the 2023 season, call Brian at (907) 254-0880 for availability or booking.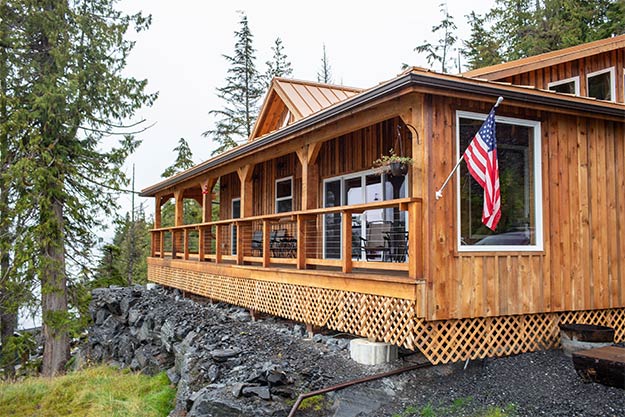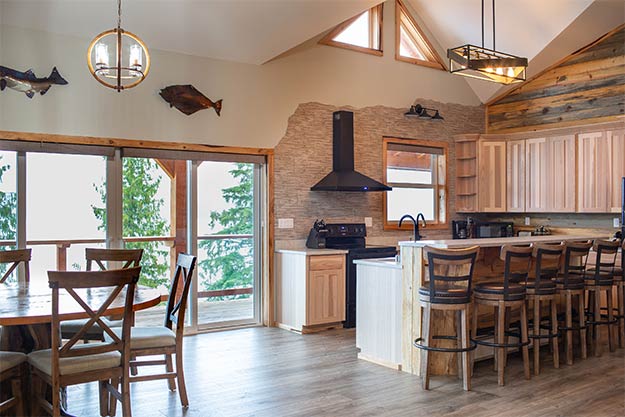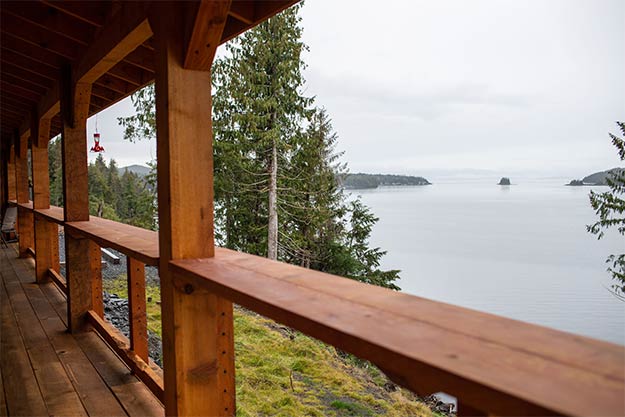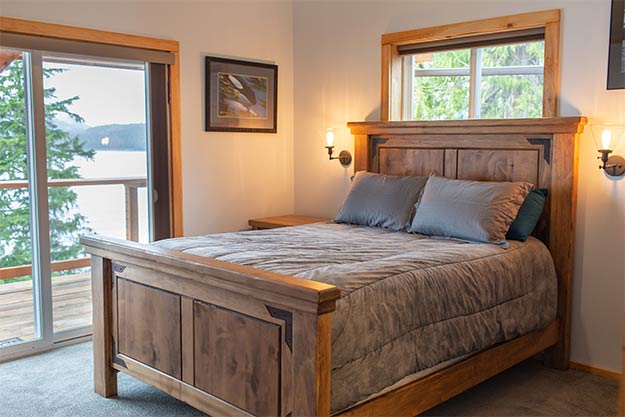 Want To See More?
View The Full Anglers Lodge Gallery
Anglers Adventures Lodge Package Pricing
Package prices reflect full day(s) guided fishing, lodging, & fish processing. All local borough & sales taxes included.
Guided fishing includes all equipment on boat, rods, reels, tackle, bait, & rain gear.
Fish processing includes cleaning, vacuum sealing, freezing, & boxing up.
Prices listed below based on 4 person occupancy. Call for pricing on groups of less than 4.
2 Day / 3 Night: $1,525 Per Person
3 Day / 4 Night: $2,225 Per Person
4 Day / 5 Night: $2,925 Per Person
4 Day / 6 Night: $3,050 Per Person
If you'd like to plan alternative overnight accommodations in addition to your Charter Fishing trip, Brian can assist you with making arrangements as well.