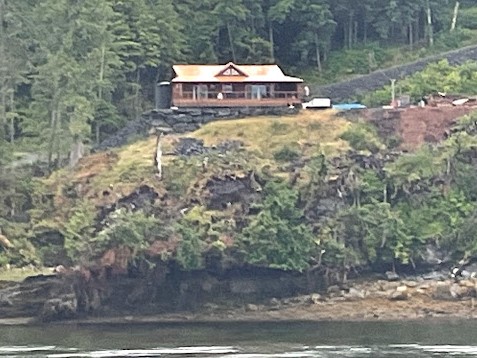 When it comes to planning a memorable fishing adventure in Ketchikan, Alaska, your choice of lodging can make all the difference. Anglers Adventures, your trusted partner in Ketchikan for world-class fishing experiences, understands the importance of comfortable and convenient accommodations. In this blog post, we'll delve into the onsite private Ketchikan luxury waterfront lodging amenities offered by Anglers Adventures and how they enhance your angling experience in this remarkable destination.
Luxury Waterfront Lodging Ketchikan
At Anglers Adventures, you don't just stay near the water; you stay right on the water. Our luxurious waterfront lodges provide you with front-row seats to the stunning vistas of Southeast Alaska. Imagine waking up to the sound of gentle waves and the breathtaking views of pristine waters, towering mountains, and lush forests. This is the perfect setting to kick off your angling adventure or unwind after an action-packed day on the water.
Comfort and Convenience: Our lodges are designed to provide you with the utmost comfort and convenience. With well-appointed rooms and spacious common areas, you'll have ample space to relax and rejuvenate. Our lodging facilities are equipped with modern amenities, ensuring you have everything you need for a comfortable stay.
Unmatched Scenic Beauty: Ketchikan is renowned for its stunning natural beauty, and our lodges are strategically located to immerse you in this remarkable landscape. Enjoy panoramic views from your room, take in the sights from the lodge's spacious decks, or simply savor a hot cup of coffee while watching the sunrise or sunset over the water. It's all part of the experience at Anglers Adventures.
Delicious Dining: After a thrilling day of fishing, you'll appreciate the convenience of our onsite dining options. Whether you prefer a home-cooked meal, a freshly grilled catch of the day, or a catered dining experience, our lodges have you covered. Savoring gourmet cuisine while reliving your fishing tales with fellow anglers is the perfect way to cap off your day.
Proximity to Fishing Grounds: Our lodges are strategically positioned to minimize travel time to the best fishing grounds in the area. This means more time on the water and less time commuting, allowing you to maximize your fishing experience and increase your chances of landing that trophy catch.
Expert Guide: Our knowledgeable and friendly staff are always ready to assist you. Whether you need guidance on fishing locations, gear advice, or help planning activities beyond fishing, our experts are here to ensure your trip is as memorable as possible.
Socializing and Relaxation: Our lodges offer inviting common areas where you can connect with fellow anglers, share stories, and create new friendships. You'll also find cozy spots to unwind and enjoy some quiet time, whether reading a book or simply taking in the serene surroundings.
When you choose Anglers Adventures, you not only gain access to the best fishing opportunities in Ketchikan but also an exceptional lodging experience that complements your angling adventure. From comfort and convenience to stunning scenery and delicious dining, our onsite lodging amenities are designed to make your trip truly unforgettable.
Ketchikan Alaska Multi-Day Fishing And Lodging Package
Experience the ultimate angling adventure in Ketchikan, Alaska, with Anglers Adventures. Our onsite lodging amenities are just the beginning. Contact us to book your dream fishing trip today! Anglers Adventures is here to make it an experience you'll cherish for a lifetime!