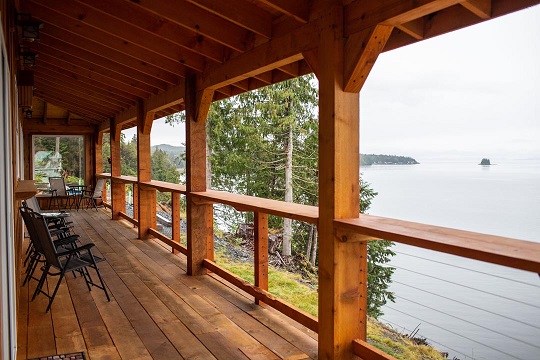 Alaska, an outdoor enthusiast's dream destination, boasts breathtaking landscapes, abundant wildlife, and world-class fishing opportunities. If you're in Ketchikan and hoping for an unforgettable wildlife or fishing expedition – look no further than Anglers Adventures and Outfitters in Ketchikan! With their expertise, local knowledge, and commitment to providing unforgettable experiences they are the ideal partner to assist with planning an Alaskan adventure – in this blog post we'll walk through all the essential steps necessary for ensuring it goes off without a hitch!
Determine your interests and goals: First, determine your main interest: fishing for salmon, halibut or trout in Alaska's waters or exploring its extraordinary wildlife. Decide whether you prefer a standalone fishing trip or one which combines both fishing and wildlife viewing activities for optimal results – having this clarity will enable Anglers Adventures to customize an optimal package just for you.
Research the seasons and wildlife: Alaska's seasons play an enormous role in wildlife behavior and fishing success, so familiarizing yourself with specific times when various species are most active is crucial for success. Each season brings its own opportunities; salmon runs in summer are incredible whale migration spectacles in spring. Anglers Adventures can provide invaluable guidance into when is the best time for you.
Choose your package carefully: Anglers Adventures provides various packages designed to meet the needs and interests of every adventurer. From half-day fishing excursions to multi-day expeditions, their packages provide options tailored to each traveler's style and preference. Choosing one which includes knowledgeable guides will enhance your experience and ensure your safety on this unique trip.
Plan your accommodation and transportation: Ketchikan offers accommodations to meet any budget and preference, from lodges to hotels offering easy access to fishing grounds and wildlife-rich areas. Anglers Adventures can help you locate suitable lodging and arrange transportation arrangements, ensuring a smooth trip for you and your fishing adventures!
Packing essentials: Alaska weather can be unpredictable, so plan to bring layers for changing conditions and essential items such as rain gear, sturdy footwear, sunscreen, and insect repellent – Anglers Adventures can assist in creating a custom packing list to make planning easy!
Prepare for wildlife encounters: Alaska is home to an array of majestic wildlife, from bears and eagles to whales and seals. To increase your chances of seeing these extraordinary animals, learn as much as you can about local fauna and their habitats; this will increase your chance of encountering them while respecting their natural environments.
Adventure seekers dream of exploring Alaska on wildlife excursions or fishing expeditions. By teaming up with Anglers Adventures and Outfitters of Ketchikan, you can ensure a well-planned, exciting expedition. Their expertise, personalized service and dedication to excellence will guide every step of your trip from choosing the appropriate package to making lifelong memories in its unspoiled wilderness. Prepare yourself to immerse yourself in its stunning natural wonders as you experience fishing among breathtaking landscapes!