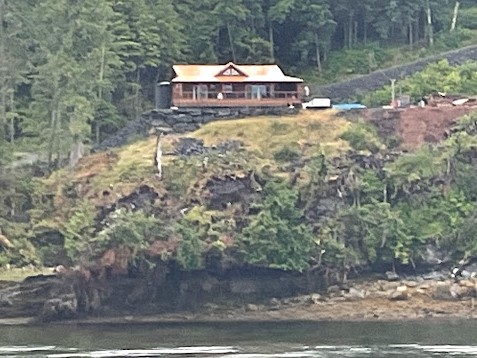 There are probably hundreds, or maybe thousands, of places in the continental United States that you could list as desirable destinations. Every state has multiple reasons for why it would be a good choice for you to spend some time, and all of those reasons would be valid. The reasons for visiting Alaska are valid too, but they are more accurately described as "valid plus." Alaska is different from any other state in the US. Things here are bigger. Things here are more rugged. Things here are more beautiful. Anglers Adventures & Outfitters is a great way to be introduced to the bigger, more rugged, and more beautiful aspects of Alaska.
Charter Fishing Excursion In Ketchikan Alaska
Many of the people from the Lower Forty-Eight who take advantage of Anglers Adventures offerings do so because of their love of fishing, and we will have more to say about fishing in a moment. But it is also important to understand that you do not need to be a lover of fishing to have a life changing experience courtesy of Anglers Adventures & Outfitters. Spending time on our boat, The Sierra Dawn, gives you the opportunity to search the waters off Ketchikan for whales, seals, and other sea life, and to view both the landscape and seascape of Ketchikan, Alaska. Anglers Adventures & Outfitters has no trouble acknowledging that there are many beautiful places in the world. But we are also quick to assert that there simply can be no more beautiful place than Alaska, and Ketchikan more specifically.
Beautiful Alaska Accommodations
If you are not as enthusiastic about fishing as your companions, you may find yourself loving life in our new Anglers Lodge, which combines the creature comforts of home with the unique qualities that make Alaska such a unique place. Anglers Lodge is a beautiful facility situated in between views of the ocean and forest. The Angler's Lodge is not just for people who do not love to fish. Many of our clients love going back to the lodge after spending a day out on the ocean, fishing.
Now, about Alaska fishing. There is no better place in the world to fish for salmon and halibut than the waters off the coast of Ketchikan. Fish here are plentiful, and Anglers Adventures & Outfitters works hard to make it easy for you to do what you love. We supply the gear you need, so all you need to do is get yourself here, and we will provide the tools you need to have a fantastic experience. Call us at (907) 254-0880 for more information.