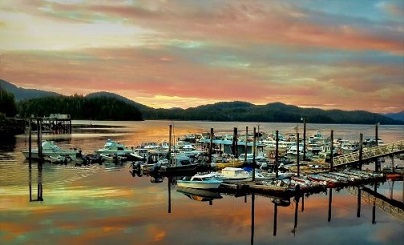 This remote town is a must-visit destination for anyone looking to experience an authentic Alaskan adventure. Ketchikan, a popular port on the southeastern coast of Alaska, is more than a place to stop, but a destination unto itself. It boasts an impressive blend of culture and nature, including a snow-capped, glacier-carved national monument, a variety of wildlife, and the largest collection in the world of totem poles. Ketchikan lies in Tongass National Forest and is a small part of a large island surrounded by numerous islands. This means that you are likely to encounter nature.
Abundant wildlife: On the island, you can find moose, Sitka Blacktail Deer, Black Bears and Mountain Goats. Wildlife is abundant during peak salmon season. During peak salmon season, you will see many animals, including bald eagles and sea lions.
Bald Eagle sightings: Ketchikan is home to many American Bald Eagles, which means you will have a good chance of spotting them. Our majestic National Bird is the Bald Eagle. These birds are amazing hunters, and you can often see them swooping in to grab dinner from the sea.
Whale Watching: You can see whales breaching along the channel but the best way to see them is on the water. Whales are a sight to behold in the waters around Ketchikan. It is exciting to see a whale in action. The experience will last a lifetime.
The Salmon Capital Of The World
Salmon from Alaska is among the best salmon in the world, if you are a seafood enthusiast. Ketchikan, also known as "the salmon capital of the World," is a popular fishing destination from May to September. The Pacific salmon population is large (all five species), and the area is a major source of halibuts, cods, rockfish and other fish.
Anglers Adventures and Outfitters offers tours that are tailored to your specific needs. Spend the day trying to capture that perfect shot of Alaskan wildlife. Anglers Adventures and Outfitters will help you whether you are looking to cruise and enjoy the Alaskan scenery or want to get close and personal on a whale-watching excursion. For more information about our guides and outfitters, give us a call today at (907) 254-0880 or send an email to brian@anglers-adventures.com.