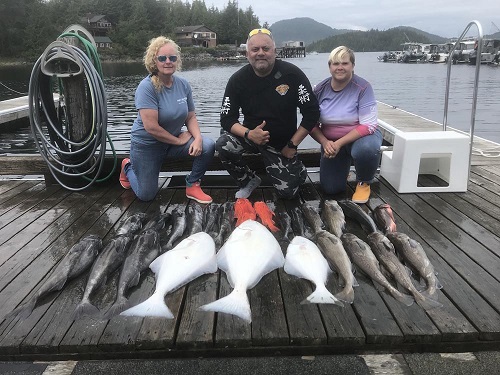 You've come online, searching for the best fishing charter service available. After all, in Alaska, there are many to choose from! Do your research before you book your charter. So how do you narrow your search? What do you look for in choosing the right charter? What questions should I ask? When's the best time to go? These are all great questions, and we, at Anglers Adventures and Outfitters in Ketchikan will help you decide on the best company.
"Fish" For Information First
There is a plethora of resources available online. Take a look at charter companies' blogs and reviews. You'll see what others have caught and get a sense of what they liked or disliked about their excursion. You always have to take things offered online with a grain of salt, but you can get a feel for what to expect right away.
We know what you're saying already, "I don't have an unlimited budget, I need to be worried about the cost!" What we're suggesting is that the cheapest is not always the best. Sometimes, you will find that the cheaper excursions and outings are run by unlicensed, unbonded, and even inexperienced guides. Seek out the captain's credentials ahead of time.
Choose The Captain, Not The Boat
Don't be fooled by offerings of extravagant boats and fishing vessels. You can be on an older, slower boat and still have a wonderful time! What we mean is, book your expedition with an experienced guide that you feel will really get you the information and experience you are looking for.
Catch And Keep? Catch And Release?
It's a good idea to know ahead of time what the charter company's policies are on fish that are caught while on the expedition. A good captain will be aware of what the local ordinances are and the seasonal requirements and will suggest fishing within those guidelines.
Anglers Adventures In Ketchikan, Alaska Is The Best Fishing Charter Around!
If you are looking to book your next fishing, whale-watching, or wildlife expedition, look no further than Anglers Adventures. Captain Brian Ringeisen has over 30 years of experience in guiding fishing expeditions in the waters of Ketchikan, Alaska. Offering fully customizable charters from a few hours, half-days, full-days, and even multi-day excursions, Anglers Adventures has everything you need to make your trip one that will last a lifetime! Contact us today to book your next adventure.