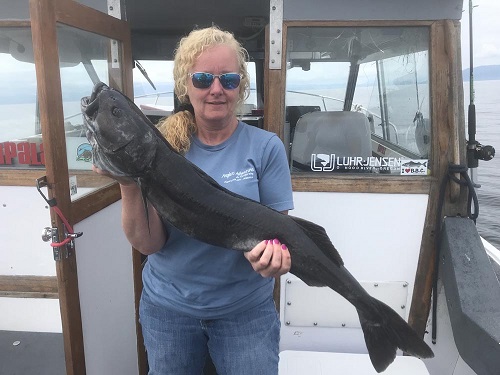 If you've decided to go out on a fishing charter in the great waters of Alaska, you likely need to choose a captain who can take you to some of the country's most fantastic fishing holes! While there is little doubt that any time on the water in Alaska should make for great memories, you likely have invested a lot of money into a trip to Alaska, so you want to make sure you can catch some halibut or salmon! Anglers Adventures & Outfitters is owned by a long-time Alaska fishing Captain, Brian Ringeisen, who will be your guide as you explore some of Alaska's most amazing fishing spots!
There are several reasons why Brian and Anglers Adventures & Outfitters should be your first call when it's time to schedule an Alaskan fishing charter, a few of which we'll detail below:
• Experience – Brian has over 30 years of guiding experience which will come in handy when trying to find the best spots to catch Salmon and Halibut! Brian has experience fishing all over Alaska and loves to share this experience with guests!
• Location – Many boat charters head out of the downtown Ketchikan waterways. Because of this, the area can become quite crowded with boats which can lessen the overall fishing experience. Brian instead runs his charters out of Knudson Cove, which is a short drive from downtown Ketchikan but allows you access to some of the most amazing waters in all of Alaska.
• High-Quality Fishing Boat – Because of Brian's decades of Alaskan fishing charter experience, he knows precisely what is needed for a high-quality fishing boat. He runs the F/V Sierra Dawn, a 28' Bayline Trophy featuring a pair of 225hp Honda engines, a heated enclosed cabin, a private bathroom, and room for 4-6 people to enjoy our Ketchikan fishing charters.
Ready To Book A Ketchikan Fishing Excursion With Anglers Outfitters?
If you're ready to schedule an Alaskan fishing charter with Brian, don't hesitate to reach out to us today. You can call us at (907) 254-0880 or email us at brian@anglers-adventures.com. We'll be happy to answer any questions you may have before booking an Alaskan fishing charter. We know that if you book with Anglers, you'll be making memories that will last a lifetime!