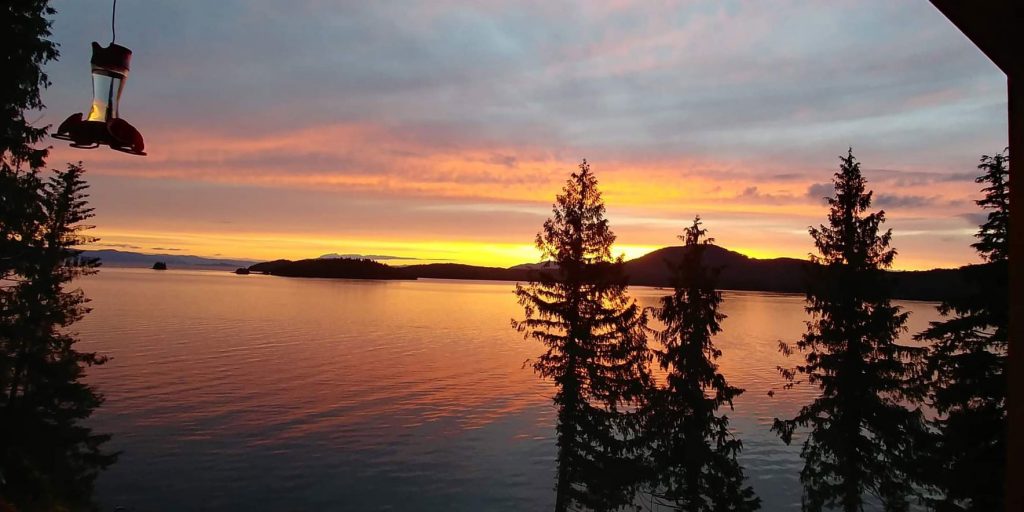 Planning ahead certainly has its place. Life is complicated, and life is busy, so most of the time it is to our benefit to plan.  With vacations, which so often take a back seat to our jobs and other daily activities, planning is very often necessary.  But there are exceptions.  Spontaneous decisions to go to the movies almost always end up being enjoyable experiences, and 11th hour decisions to go out to eat result in similar good outcomes.  And if that principle holds true, imagine how enjoyable a last-minute vacation to Alaska would be!  Anglers Adventures & Outfitters can make that happen for you.
Make Reservations for Ketchikan, Alaska
It is not too late to schedule a 3-day/4-night fishing excursion between July 17th and July 20th of this year. If you have been itching to experience Alaska, and do some great fishing in the process, contact us and we will help get your trip on the books.  We require a deposit of fifty percent of the total at the time you book your trip, and the remainder of the total is due when you arrive.  In keeping with our philosophy of doing all we can to give you the experience of a lifetime, we also work to make the payment process painless, meaning that if you need to cancel your reservation at the last minute, you can apply your deposit to a future adventure. We simply ask that the date of re-booking occurs within one year of your cancellation date.
Our 3-day/4-night fishing and cruise excursions are often life changing experiences.  Whether your focus is on fishing or simply absorbing the beauty of the Ketchikan coastline, three days and four nights is enough to cleanse the mind and calm the soul. Alaska in general, and Ketchikan more specifically, remains a place where the pace of life is still determined by the natural environs.  On our boat, The Sierra Dawn, the rhythm of the water allows you to flow with it, rather than against it, as so much of life seems to require.
Breathtaking Alaska Vacation
Spending time out on the water, with the Ketchikan coastline in view, does what a vacation should–it allows you to purge the toxins that build up over time by breathing in the clean ocean air.  There is simply nothing like it in the world, especially for people who love to fish and enjoy beautiful natural surroundings. If you are interested in an Alaska vacation this July, give us a call at (907) 254-0880 and we will be happy to start planning your trip!