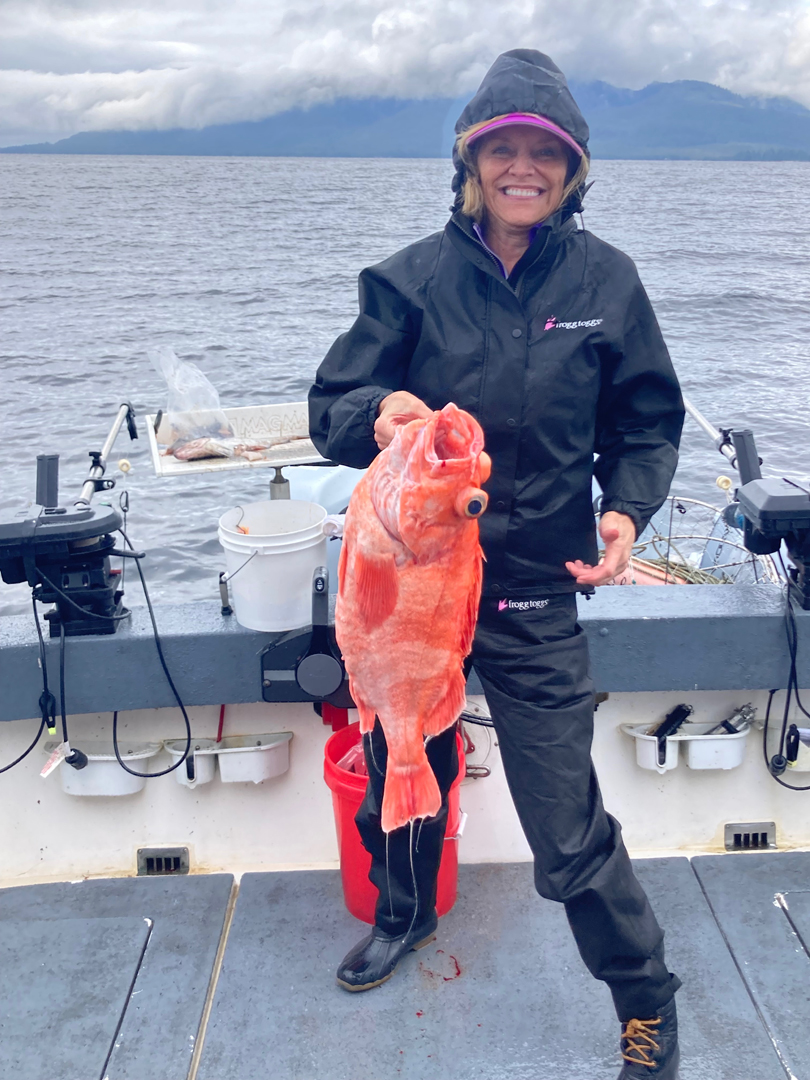 It has been a difficult and stressful few years for many of us. Health care workers, teachers, parents, those caring for loved ones with pre-existing health conditions and many others have all been working hard to navigate the pandemic that began almost 2.5 years ago. For the first time in more than 24 months, many of us feel more comfortable with leisure travel. Maybe you have been saving up all this time for a trip that could mark the end of this stressful time. Is Alaska on your bucket list? If so, we have the perfect 2022 trip for you. Anglers Adventures & Outfitters offers guided fishing charter excursions out of the breathtaking Knudson Cove, which is close to some of the best fishing grounds but away from the busy waters of downtown Ketchikan, Alaska.
Ketchikan, Alaska Fishing Charters
When you book a guided fishing charter with us, you will get a once in a lifetime, all-inclusive trip that includes all necessary gear, bait, tackle, lures and even raingear, all for one price. Depending on your preference, you can choose a full day, multiple day or even a custom charter to meet your needs. Our guided fishing charters are perfect whether you are new to fishing or you are an expert. We can target your charter to fishing for salmon, halibut, rockfish, and black and gray cod. If fishing is not your thing, we can also focus on seeing the beautiful views and catching glimpses of wildlife that you can only find in Alaska. Brian Ringeisen is the owner, operator of Anglers Adventures & Outfitters and Captain of the Sierra Dawn. He has grown up in the area and has more than 30 years of experience with guided charters.
Book Your Alaska Guided Fishing Charter For 2022 Today!
Anglers Adventures & Outfitters is now also able to offer private ocean view lodging accommodations if you want to stay in the area for a few days. The bottom line is that when you partner with us, you will get the exact experience that you are looking for! Now is a great time to book your Alaska vacation. Anglers Adventures & Outfitters still has some limited availability in the Summer of 2022 and many other options if you are looking further out. If you would like more information about booking one of our guided fishing charters, give us a call at 907-254-0880 or email Brian directly at brian@anglers-adventures.com.