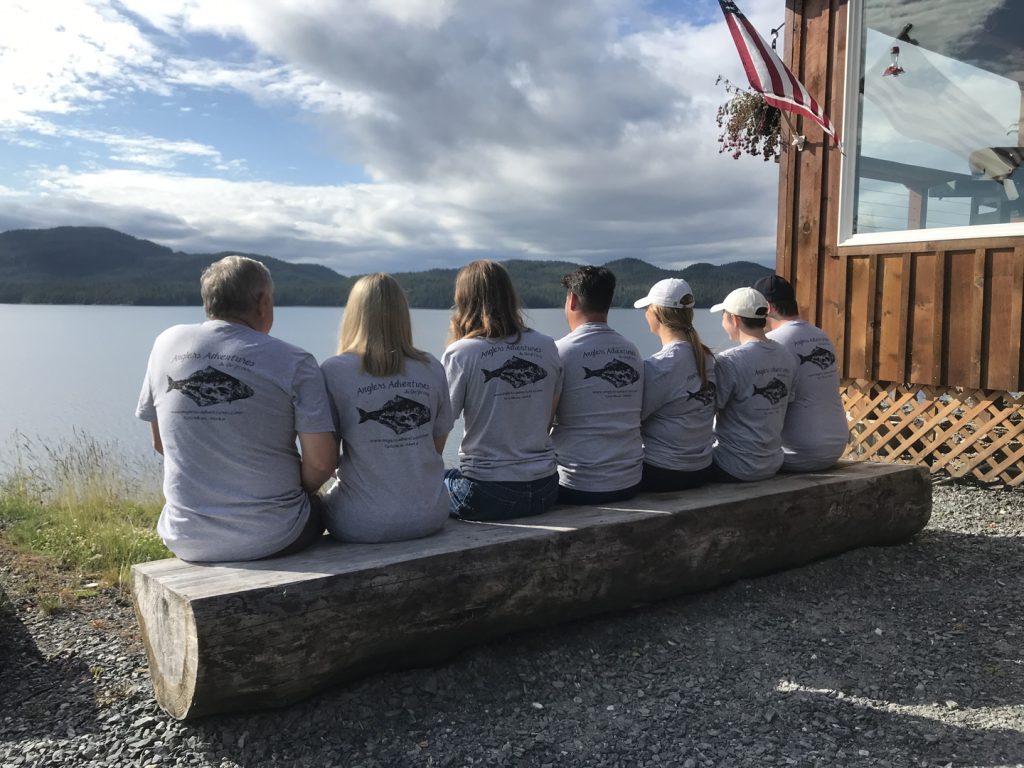 For many, it has been a long time since travel was feasible. Why not consider a once in a lifetime getaway? Anglers Adventures & Outfitters offers all-inclusive fishing charters and guided sightseeing tours of the waters of Southeast Alaska. In addition, our oceanside lodge opened in 2019 so you can also stay in this breathtaking area as well. Book your 2023 vacation now!
Alaska Vacation Fishing and Lodging Packages
Anglers Adventures & Outfitters is owned and operated by Brian Ringeisen, who is an experienced local captain. Brian is the Captain of the Sierra Dawn and has more than 30 years of experience as a Coast Guard licensed Captain. Brian has spent all of his adult life in and around Ketchikan, Alaska and truly enjoys sharing the beauty with others. An Alaskan vacation with Anglers Adventures and Outfitters will give you a chance to see an area that you may not have seen before, take in the beauty of the waters, wildlife and enjoy some once in a lifetime fishing.
Our fishing excursions can be as relaxing or as serious as you want. We focus on salmon and halibut fishing and can book full day or ½ day charters. We provide you with all that you need for a fun, adventure filled day including all gear, bait, tackle, drinks, snacks, a heated cabin and private bathroom. We can also clean and even ship the fish to you after the trip so that you do not have to worry about that hassle. All you need to do is bring your sense of adventure and ability to soak up all that southeast Alaska has to offer. We also offer multi-day fishing and lodging packages that will meet your budget.
Ketchikan Charter Fishing Excursions
So, as you turn your attention to vacation planning for you and your family in the coming year, think about visiting a place that provides breathtaking views, wildlife, adventure, relaxation and a brush with nature – Alaska. Anglers Adventures & Outfitters can help you with all aspects of your Alaskan fishing vacation, whether you are a skilled fisherman or have never fished before. Give us a call today at 907-254-0880 for more information or to book your upcoming vacation!