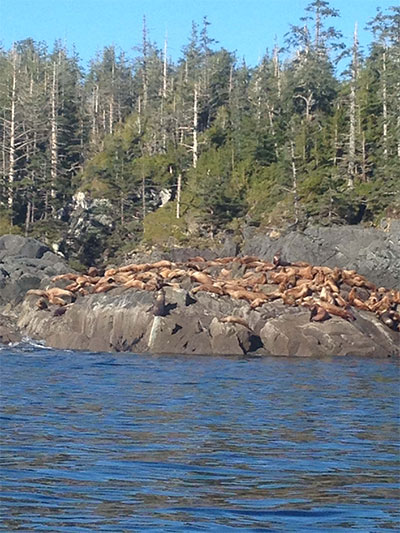 Ketchikan, Alaska is an ideal place to witness the Alaskan sea life that you've always dreamed of. At Anglers Adventures and Outfitters, we offer private whale watching charters that get you up close and personal to bear witness to all that our waters have to offer.
Regardless of the vessel you board to go out to sea, getting sight of a whale can be difficult, to say the least… not to mention that it may seem a bit impersonal, when surrounded by a large group. Anglers Adventures and Outfitters employs a staff that absolutely loves what they do, and it shows! The whale watching charter allows for a closeness that you just can't get on a large, crowded boat. It allows for intimacy and personalization that is impossible on a cruise ship. If you are ready to make the trip to Alaska, getting up close and personal on a whale watching charter is worth every single minute!
Customizing A Wildlife Excursion
When you come aboard a charter excursion, your goals quickly become our goals. Would you like to see sea lions lounging along the shores? Do your eyes light up when you see a humpback whale surface in the ocean waters? Would you prefer to watch killer whales play with their food? These scenarios and more are just some of the moments that our whale watching charter guests witness regularly. Our 28' Bayliner Trophy boat is perfect for allowing you to explore that Alaskan marine life up close. Let us know exactly what you are trying to see, and we will do our best to make it happen! For nearly 30 years, Captain Brian Ringeisen has been guiding visitors through the Alaskan waters. His experience and expertise on the waters allows for more opportunities to see wildlife because he knows just where to find it. We will do our best to get you in perfect positioning for you to take in that picture-perfect moment. In fact, grab your camera and get ready for whale photography that you just can't get on a big cruise ship!
For more information about whale and wildlife charters in Ketchikan, Alaska and our services here at Anglers Adventures and Outfitters, give us a call today. Contact us today at (907) 254-0880.