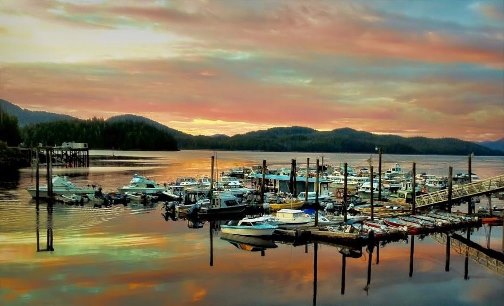 A top reason for visiting Alaska is for the excellent fishing opportunities year-round. Halibut and Salmon are at their peak during the months of May through September. If you plan to fish, it's important to prepare properly. Below is a guide that will help ensure you're ready for fishing season in Alaska:
Tips to Ensure You're Ready for Your Fishing Adventure
• Essential Gear: Of course, you'll need your fishing rod, bait, and a life jacket, but it's also good to bring plenty of food and water. Be sure to also pack sunscreen, as UV rays can damage your skin even when it's overcast. If it's sunny, you'll probably also want to bring a pair of sunglasses to protect your eyes.
• Dress Properly: You don't want to get caught in rain without a warm raincoat—this could make your entire fishing experience miserable. That's why it's best to check the weather before hitting the water. It's also a good idea to always prepare for cool weather, just in case.
• State-Issued Fishing License: Any residents over the age of 18, or non-residents over the age of 16 must obtain their fishing license to fish Alaskan waters. The only exemptions are residents aged 60 or older and disabled veterans who have maintained an Alaskan residency. The application process is quick and easy and is affordable for most.
• Select A Type of Fish: The type of fish you want to catch can greatly determine the best fishing spots. The species will also determine what kind of equipment and bait you will need. Common fish species found in Alaskan waters include King Salmon, Pacific Halibut, Yelloweye Rockfish and more.
• Charter a Boat for the Best: One of the best ways to have a good fishing season is by signing up for a good fishing tour. The right fishing tour will take you to all the best fishing spots in Alaska and provide in-depth information on the species that swim there. Fishing tours provide a comfortable way to fish in the Alaskan cold, as they sometimes provide heated boats. Making a reservation with a good fishing tour will help ensure you don't miss out on an excellent adventure!
At Anglers Adventures, your success is our success! We are committed to ensuring that your fishing excursion will be one to remember. Our founder and captain, Brian Ringeisen is truly passionate about what he does every day. With over 26 years-experience guiding boats, Brian provides you with all the advice and insights you need to make the most of your fishing voyage! Call us today!