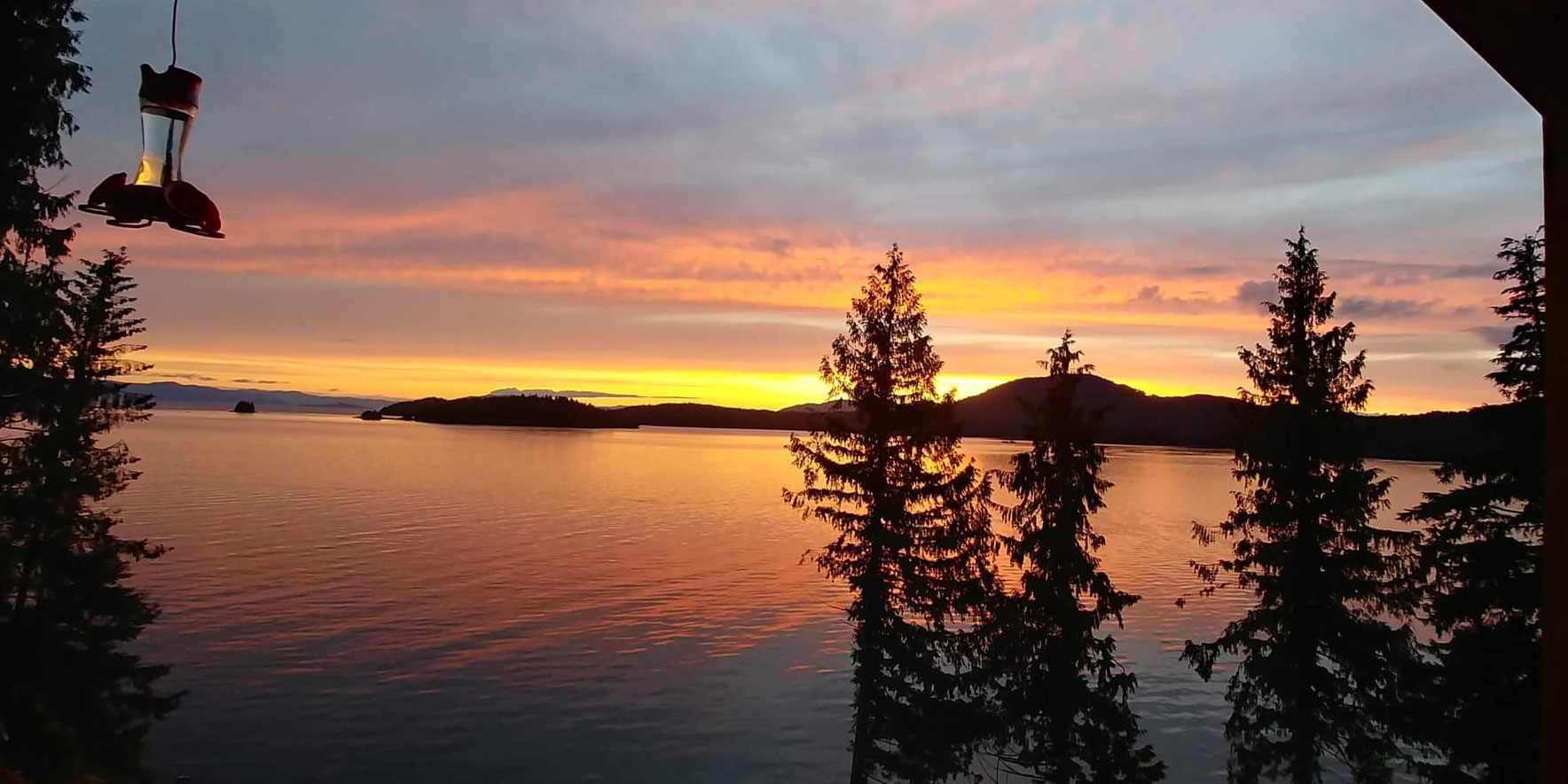 If an Alaskan fishing trip is on your bucket list, get ready for Anglers Adventures & Outfitters to check off all of your boxes. We proudly offer Alaskan fishing and lodging packages for all of our guests looking to have the time of their lives out on the water and come home to relax in a beautiful oceanside lodge. With all of the amenities at your fingertips, your Alaskan fishing trip will certainly be one for the books.
Exciting Chartered Fishing Trips
It's no secret that Ketchikan, Alaska is known as the salmon capital of the world. We try not to gloat, but we absolutely love the fishing culture and community our Southeast Alaskan area has created. We have beautiful views, gorgeous wildlife and plenty of fish. When you sign up for a fishing charter with us, you are signing up for an experience of a lifetime. We provide all of the bait, tackle, lures, supplies, etc. that you need for the day. Additionally, you have all of the fishing guidance and instruction you may want or need. Most often, we target certain types of fish during our trips out on the water. These fish include salmon, King salmon, halibut, rockfish and your black & grey cod. There is never a dull day out on the water. Fishing in Alaska is fun for the entire family, young and old.
Private Oceanside Alaskan Lodge with Breathtaking Scenery
After a full day out on the water, it's only natural to be wiped. Coming back to a beautiful and private oceanside lodge makes for the perfect evening. With 3 bedrooms, 2 baths, and a spacious kitchen, living and dining room, what's more to love? Perhaps the large ocean view deck AND an attached and ventilated fish processing room with freezer storage. That's right, all of your catches of the day can be prepared right in the comfort of your own lodge. Whether you are staying just for the night or you plan on getting up to do it all over again, our lodging is the perfect set-up for you.
Leave The Work To Us & Book One of Our Worry-Free Lodging & Fishing Packages
Fishing in Alaska should always bring about fond memories. At Anglers Adventures & Outfitters, we do everything in preparation for great memories to be made for our guests. Anglers Adventures Lodge Package pricing allows for both an easy transitioning of the day and money saved. Packages include full days of guided fishing, lodging and fish processing. No worrying about your boat, rod, reel, tackle or bait! Also forget about trying to do the fish processing on your own! We will clean, vacuum seal, freeze and box everything up for your convenience.
Ready to book your dream Alaskan vacation? For more information about our lodging and fishing packages, give us a call today or visit us online. Contact Anglers Adventures & Outfitters today at (907) 254-0880 to learn more.