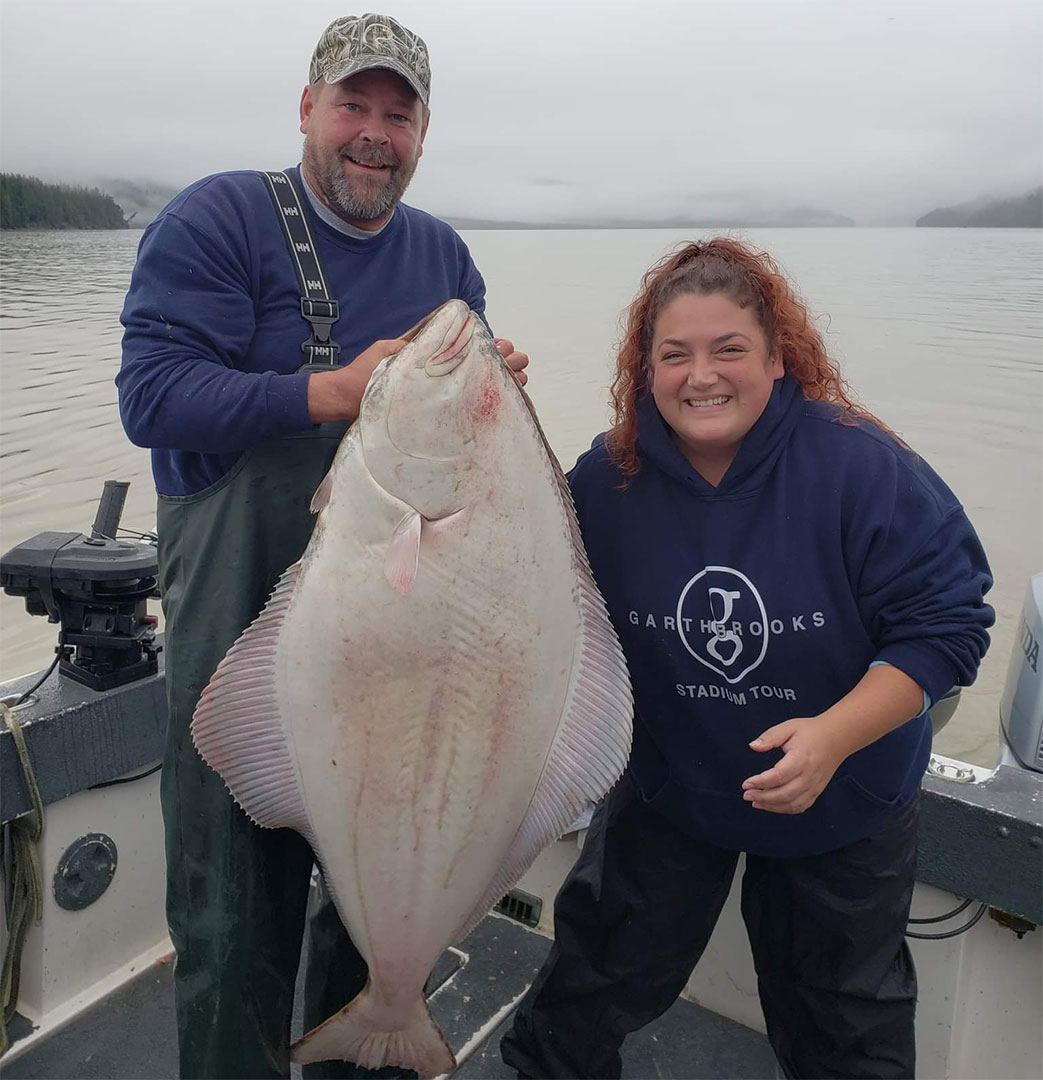 Summer is here, and life seems to be finally getting back to a relative state of normalcy. This is good news for many small businesses including restaurants, retailers and the hospitality industry. As we try to put COVID-19 in our rearview mirror, many of us are looking forward to a family vacation. Anglers Adventures & Outfitters still has some remaining 2021 dates, and is now booking summer and fall Ketchikan fishing charters for large groups, small groups and even individuals who are looking for a fun, beautiful getaway to Alaska.
Guided Alaskan Fishing Trips All Season Long
Because our clients spend the majority of time outdoors, we have been able to continue our guided fishing charters throughout the pandemic. Breathing in the crisp, clean air can make you feel as if this last year is finally behind us in a real and meaningful way. You can let the stress go as you soak in the beauty of the Alaska water. Our fishing charters are perfect whether you are new to fishing, and this is your very first excursion, or if you have been fishing all of your life. We provide all that you need for a successful, relaxing and fun experience. Here is what is included:
Bait
Tackle and lures
All gear (including rain gear)
Drinks, snacks and a private bathroom
Fishing licenses and stamps available for purchase right on the boat
Multiple options for length of excursion including half day, full day, or multi-day charters
Custom charters are also available to meet your unique needs
Halibut, Salmon, Rockfish, Black and Gray cod are our targeted fish
Custom fish processing available (for an extra fee)
Beautiful landscape and the best fishing grounds in the entire area
Brain Ringeisen is the Captain of Anglers Adventures, and he has been leading guided excursions for more than twenty five years. He is CPR and First Aid Certified, fully licensed and insured and is local to Ketchikan so he knows the area well. He is focused on providing incredible service and a once in a lifetime experience for each and every one of his clients. He enjoys sharing the beauty of the area with those from all over the world.
Book your Fishing Trip in Ketchikan, Alaska Today!
If you have been longing for a vacation to give you time to relax, unwind and take in the beauty of nature while you fish the waters of Alaska, reach out to Anglers Adventures and Outfitters today at 907-254-0880 for more information about summer and fall Ketchikan fishing charters or use our reservation form if you're ready to book.