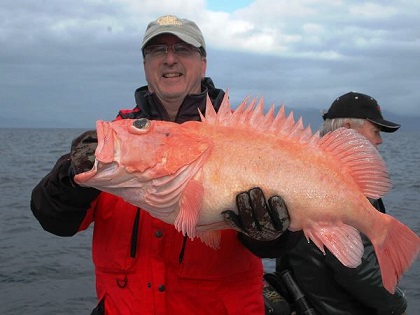 We understand that the weather is improving in the lower forty-eight states. So, it will not be long before the temperatures in the Midwest are creeping up into the eighties, maybe even the nineties. The humidity may be creeping up too. But you know where the temperatures and relative humidity will remain firmly in the comfortable range? Ketchikan, Alaska.
Ketchikan Alaska Fishing Tour
We understand that Ketchikan is not the only beautiful place in the United States to take a vacation. But we believe that there is not a more beautiful location in the United States to take a vacation. Anglers Adventures offers a variety of tour packages for people who love the outdoors. Another benefit of Ketchikan, specifically for people who love being outside, is that it offers some of the best fishing in the world. The waters where we take our tours have many types of fish that most locations in the lower forty-eight simply cannot match.
We have Chinook (King) salmon, Coho (Silver) salmon, pink salmon and Sockeye salmon. Many of our guests also prefer to go bigger and fish for halibut, which can range in size from about ten pounds to even larger. If fishing is your thing, all you need to do is get yourself here. We take care of the rest. You do not need to pack your own equipment. We provide the gear you need, as well as the bait to land your prized fish. In addition to equipment, we provide amenities that allow you to enjoy the challenges and adventures associated with ocean fishing and the comforts of home. On board The Sierra Dawn, you will find that we stock snacks and drinks, and our guests are welcome to use the private quarters, which is heated and quite comfortable.
See The Beauty Of Alaska From The Water
If you or a member of your party are not into fishing, Anglers Adventures still has you covered. We also offer custom whale watching tours that allow you to be out on the water, enjoying the breathtaking sights of this part of Alaska, awaiting the appearance of the most majestic sea mammals. If you are like most other nature lovers and respect the might and grace of whales, you will be in a near-permanent state of awe if one or more of them breaks the surface of the water and breaches. Few experiences can match what Anglers Adventures offers. Give us a call at (907) 254-0880 to begin planning your next vacation!