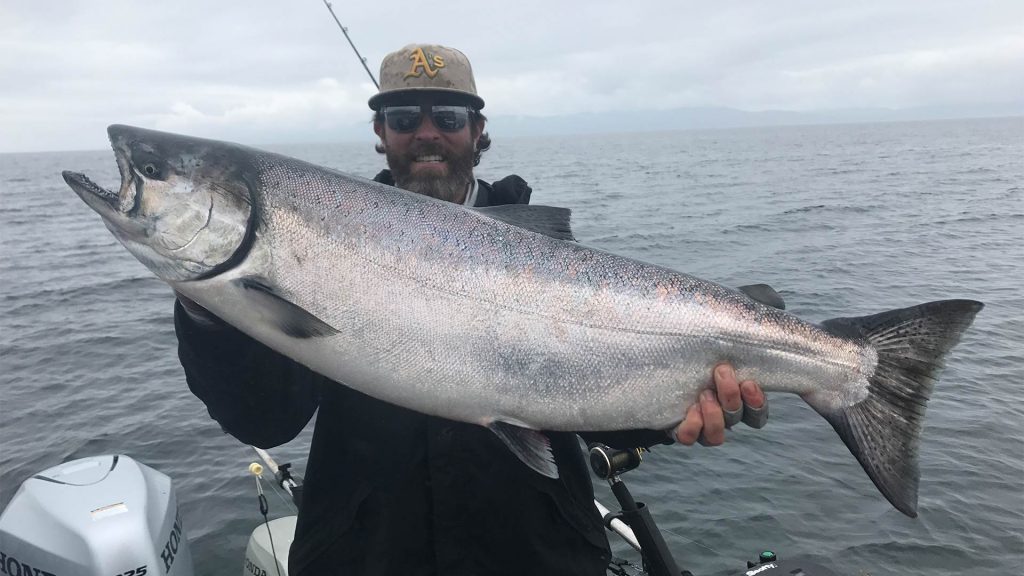 When people come to visit Ketchikan, Alaska, they are mostly after one thing: a great time out on the water catching some salmon. Ketchikan is located in Southeast Alaska and is known for being the Salmon capital of the world. So, naturally many people visiting want to take their turn at catching our beloved salmon for themselves. At Anglers Adventures & Outfitters, we love showing off Ketchikan's history and bringing our Alaskan culture to life through a great day out on the water. If you are searching for a nostalgic, Alaskan Salmon fishing trip of a lifetime, our crew here has got you covered.
Experienced Salmon Fishing Guide
Truly, no exaggeration, millions and millions of salmon swim through the waters in Ketchikan every single year. This is a large reason why salmon fishing is a large aspect of Ketchikan itself and our local economy heavily depends on it. The King Salmon is Alaska's state fish and the most prized catch for any angler or fishermen. At Anglers Adventures & Outfitters, we love to take people out on the water to fish for salmon. Our most common salmon types include King, silver, chum, pink and sockeye. Right now, through the months of July to November, silver salmon are plentiful and the easiest to catch. Weighing, on average, anywhere from 8 to 12 pounds, these fish are the second largest type of salmon and insanely delicious.
All Inclusive Fishing Charter Ketchikan, Alaska
When you charter with our crew, all you have to do is show up. We have everything ready to roll for you when you get onboard. We carry all the essential gear and even rain gear if needed. Your snacks, drinks and a professional instructor and guide is ready and waiting for you. For catching salmon, we typically utilize artificial lures and dead baits to reel in your prized King or Silver salmon. All of our baits, tackles and lures are ready for you to cast as soon as we find the perfect location. Our boat comes fully equipped with a chart plotter, GPS, depth sounders, 4 new Scotty electric downriggers and rod holders. It has a heated and enclosed cabin, a private bathroom and a Captain and guide that knows these waters like the back of his hand.
Reeling in that prized salmon is an experience you will never forget. For more information about booking your Alaskan salmon fishing trip, contact us today. Call Anglers Adventures & Outfitters at (907) 254-0880