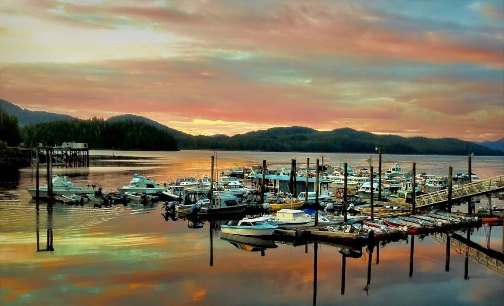 Ketchikan, Alaska has been dubbed the gateway to Southeast Alaska. Although we highly recommend a fishing charter for which the area is best known, there are other exciting activities and sights to see as well. Ketchikan has a lot to offer those who travel to this beautiful part of the world.
The city of Ketchikan is the southernmost city on the Inside Passage and has become a regular stop for the famous Alaskan cruises as one of the bookend ports along the way. What started as a fishing and logging community has grown to be the year-round home for thousands of residents. The town offers a stretch of waterfront over 10 miles long and proudly celebrates its diverse history.
Enjoy Ketchikan Life After Your Fishing Charter
When you're done reeling in halibut, salmon, and other types of fish from the gorgeous waters, you can finish up with a stroll down the famous Creek Street. What used to be wood-frame homes and bordellos have been turned into restaurants, galleries, and local shops.
Anglers Adventures & Outfitters provides half-day, full-day, and multi-day fishing charters from a local favorite fishing port of Knudson Cove. These charters provide a great experience for everyone. From the experienced fisherman looking to snag their next personal best to families more interested in seeing the amazing wildlife, the experience is always custom-tailored and great memoires are made by all.
Ketchikan Has a Rich and Storied Culture
For families looking to make the most of their experience in Ketchikan, there are family-friendly educational opportunities to enjoy in the days before or after your fishing charter. The Totem Heritage Center boasts dozens of original totems from the Tlingit and Haida villages. The center is just one stop among many where families can learn about the proud Tlingit culture through stories, songs, and dance exhibitions.
Fishing is clearly the most popular and fulfilling recreational activity Ketchikan has to offer, but it is not the only way to spend your time while visiting. Visiting museums, hiking the Deer Mountain trails to enjoy the breathtaking views, paddling the harbor waters in a tandem sea kayak, or zip-lining through the trees allow tourists to stay active while enjoying the beauty of Ketchikan.
A rewarding vacation to Alaska starts with booking your Anglers Adventures & Outfitters fishing charter. Call Anglers Adventures at (907) 254-0800 or use our online reservation form to schedule your time on the water.