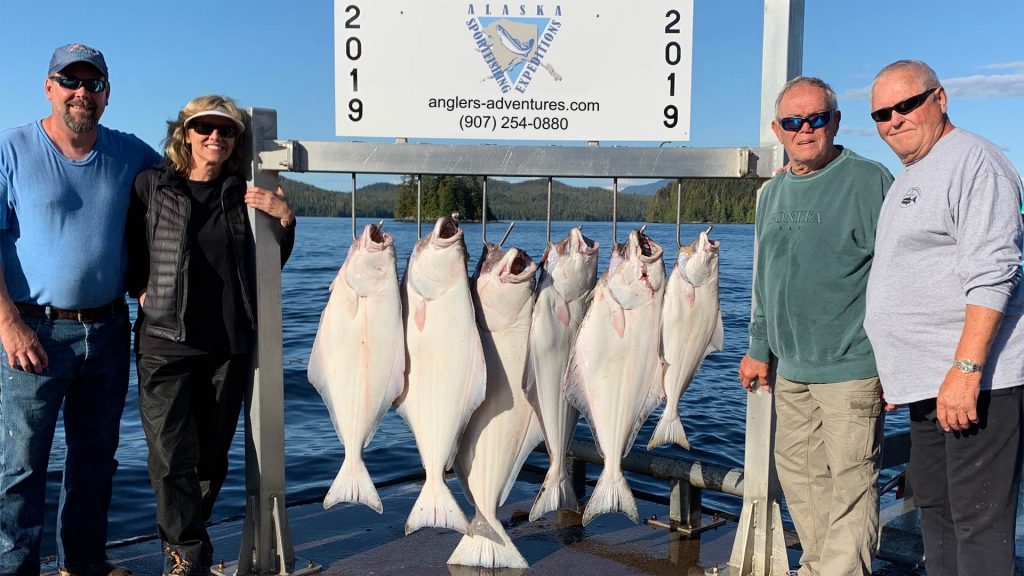 Looking for a full day Alaskan fishing charter in Alaska? At Anglers Adventures & Outfitters, we give all of our charter guests the opportunity to experience true Alaskan fishing at its finest. Alaskan fishing can be a once in a lifetime experience for many of our guests. To get the full Alaskan fishing experience, a full day charter is a great choice. With only 4 to 6 people on board, this intimate experience allows for memories of a lifetime to be made.
A Great Fishing Experience for Everyone
At Anglers Adventures & Outfitters, we want to make the most out of your day on the Alaskan waters. We welcome all ages and levels of experience to come aboard and grab a line with us. From young children to older adults, everyone can create an experience they will never forget. You do not have to be an experienced angler to enjoy your charter, either. Whether you've never baited a hook or you are out on the water every single day, we are here to help you in any capacity we can. Captain and owner, Brian Ringeisen, has over 26 years of guiding experience and has also been a licensed US Coast Guard Captain for over 25 years. His extensive knowledge, experience and love for the Alaskan waters shines bright in every charter as he helps all of his guests fulfill their goals during their full day charters.
Full Day Charter Opportunities
Full day charters at Anglers Adventures & Outfitters lasts anywhere from 8 to 10 hours at a time. Immediately after leaving the cove, guests may see wildlife unlike any other area. From killer whales and sea lions to bald eagles and rich waters, nothing is impossible here in Ketchikan, Alaska. During the charter, guests have the opportunity to focus on a certain type of fish. Most commonly, we aim for Salmon, Halibut, Rockfish, or Black & Grey Cod. No matter what type of fish you may be dreaming about catching, our team will do our best to put you right on it. We have all the necessary bait, tackle and lures to reel in your catch of a lifetime.
For more information about our full day charters, don't hesitate to reach out to us here at Anglers Adventures & Outfitters. From accommodations on land to a fun day out at sea, we have everything you need to make memories in Alaska that last a lifetime. For more information, give us a call today at (907) 254-0880