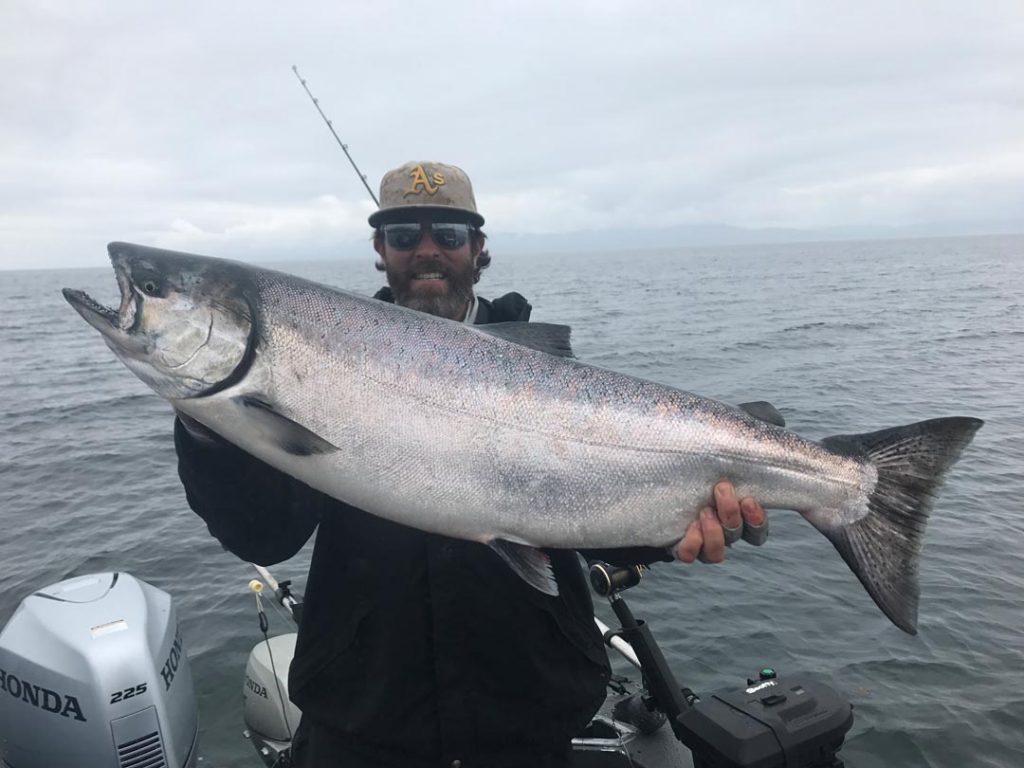 At Anglers Adventures & Outfitters, we are gearing up for prime salmon season. Everyone knows that Alaska is known to be a great place to fish. However, Ketchikan, Alaska, is thought to be the "Salmon Capital of the World." As the water warms up and the summer sun starts to shine just a bit more, those early summer months are ideal for salmon fishing. If you are interested in a salmon fishing charter, Anglers Adventures & Outfitters has got you covered.
Full-Service Fishing Charter
Whether you are fishing for the very first time or preparing for an Alaskan fishing trip all of your life, Anglers Adventures & Outfitters has everything you need to make it a great day out on the water. Our boat includes all of the gear and rain gear you might need, every bait, tackle and lure you could think of, plenty of drinks and snacks to keep you energized and did we mention the views? They are plentiful! Our boat is fully licensed, insured and equipped to catch your salmon. We have a pair of 225hp Honda engines, a chart plotter, GPS, depth sounders, 4 Scotty electric downriggers and rod holders for everyone. Not only do we come with everything you need, your guide and Captain, Brian Ringeisen, will be there to help guide and instruct you with whatever you need. Anglers Adventures & Outfitters makes it easy for everyone to have a great day!
Guided Salmon Fishing in Ketchikan
Fishing for salmon in Ketchikan, Alaska can be done both for sport and commercial. As a community, we practice sustainable fishing so that our salmon will stay plentiful for years to come. There are many different types of salmon fishing to choose from. One of the most popular salmon that fishermen go after is the prized King Salmon. This salmon is the largest species of salmon, known for being the most delicious and can weigh well over 40lbs. King salmon are fun to catch and scrumptious to eat! In our Southeast Alaskan waters, we also house silver, chum, pink and sockeye salmon. No matter what type of salmon you would like to catch, your day out on the water is sure to be a memorable one.
Ready to go? Don't wait another day to reserve your salmon fishing charter. For more information about our salmon fishing charters here in Ketchikan, Alaska, give us a call today. Call Anglers Adventures & Outfitters today at (907) 254-0800 or send us an email at brian@anglers-adventures.com.