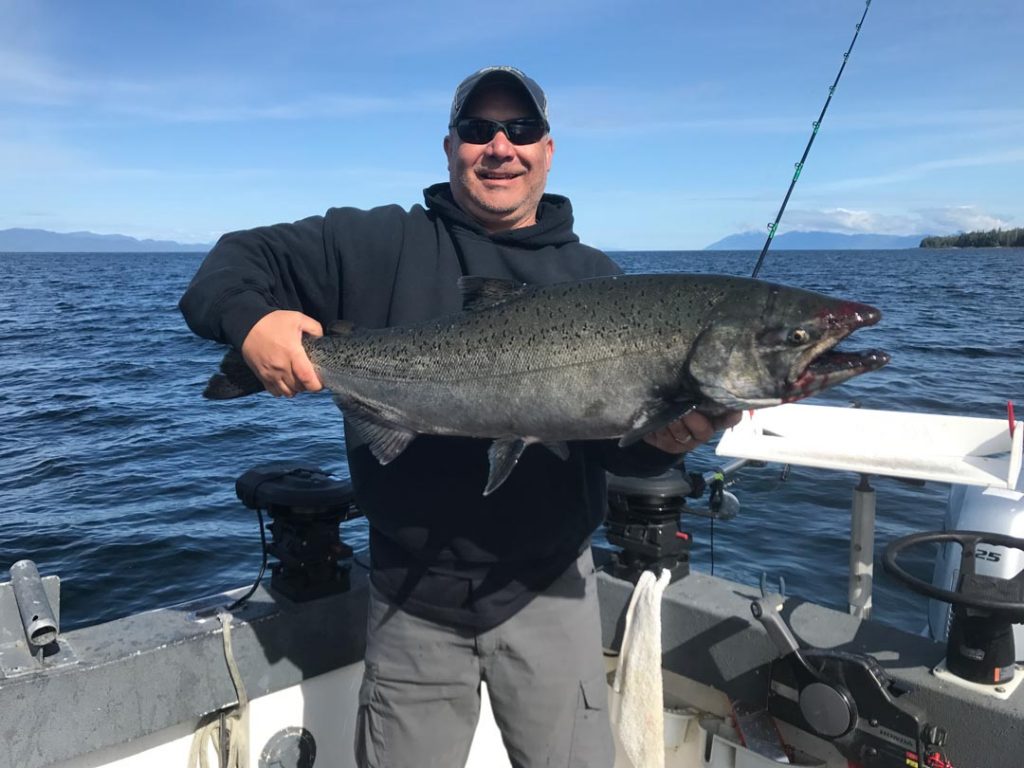 Anglers Adventures & Outfitters offers our clients only the best and most affordable fishing trips in Ketchikan, Alaska.  When you work with Anglers Adventures, you will find that we provide you with many different and unique options.  You can fish for various types of Alaskan fish.  You have the option of half-day charters, full-day charters, and cruise excursions.  You also have the option of staying in our new private Anglers Lodge, which sits oceanside and provides a wide-angle view of the waters off Ketchikan. When you trust Anglers Adventures and Outfitters for your Alaska excursion, you will have the adventure of a lifetime.
Ketchikan, Alaska Fishing Charter Options
Our business is based in one of the most beautiful places in all of the world – Ketchikan, Alaska. So, in addition to an exciting fishing excursion, you will also see breathtaking landscapes and wildlife. We put together a variety of package options, setting out in a beautiful boat (The Sierra Dawn) with a professional captain (Brian Ringeissen), and letting the extraordinary beauty of the Ketchikan coast and its abundant wildlife do its job.  What sets Anglers Adventures apart from other fishing charter services is that we not only offer a great fishing experience, we offer affordable options for our clients.
A place as beautiful as Ketchikan, Alaska, deserves to be seen and experienced by people, especially people who love to fish.  It would be easy to add a few more amenities to our boat and hike up our prices so that only a small fraction of people could afford to take part in our fishing excursions.  We want to serve people who love to fish and are serious about choosing the adventure that is right for them.  And that means having the kind of respect for all of our clients—our past, present and future clients. This allows us to stay in business and build trust will all of our clients. The joy of catching a gorgeous salmon, landing an enormous halibut, or witnessing whales swimming nearby should be available to the many.  And that is why we have worked hard to make our fishing adventures affordable.
Affordable Fishing Trip in Ketchikan, Alaska
Our crew provides our clients with all the equipment you need to enjoy their time out on the water. All you need to do is show up and we take care of virtually everything else you would need.  To schedule your fishing adventure or ask any questions you may have, call us at (907) 254-0880.