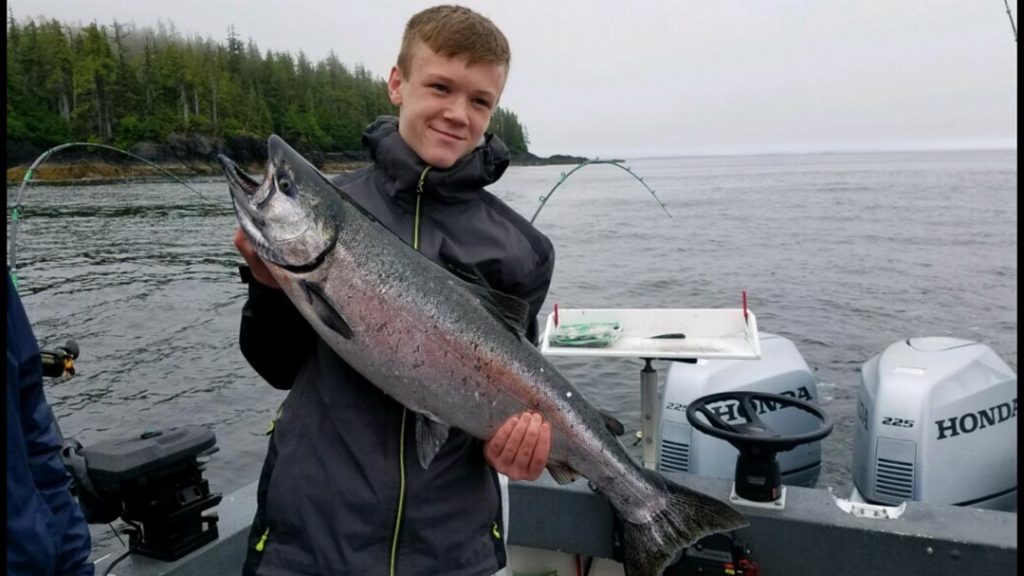 If fishing is a passion of yours, why not go big and plan a unique Alaskan fishing charter that you'll never forget? Planning this type of fishing trip is much simpler than you may imagine, thanks to our dedicated team at Anglers Adventures & Outfitters. Right here in Ketchikan, Alaska, we are proud to offer fishing charters that yield some of the best results! No matter what skill level, we've got you and your guests covered every step of the way.
The Total Fishing Charter Package
At Anglers Adventures & Outfitters, we aim to provide the total fishing charter package for every single guest that chooses us for their Alaskan fishing excursion. It all starts with being able to provide you with the best Captain around. Our Captain, Brian Ringeisen, is a Ketchikan year-round local that has a true passion for catching fish out of Knudson Cove. He is fully licensed and insured and has over 26 years of guiding experience. Thanks to this experience, he knows all of the best places to catch the most fish. As far as the boat that you'll be on, Brian operates a 28' Bayliner Trophy. Regardless of weather conditions, you'll be fine with Anglers Adventures & Outfitters thanks to our heated enclosed cabin and private bathroom.
Fish Species We Pursue
Our clients count on Anglers Adventures & Outfitters to find the best and biggest fish around Ketchikan, Alaska. The types of fish that we target during these unique Alaskan fishing charters include:
Salmon
Halibut
Rockfish
Black & Grey Cod
Fishing Charters that Work for Everyone
When it comes to choosing the right Alaskan fishing charter for you, it's important for you to have options. That's exactly what you get by putting your trust in our team at Anglers Adventures & Outfitters. To make the things easier on our guests, we provide all the gear, bait, tackle, raingear and lures that you'll need. As far as the length of your fishing charter, choose from the following:
Half Day Fishing Charters
Full Day Fishing Charters
Multi-Day Fishing Charters
Custom Charters Available
If you are eager to explore the Alaskan waters and go on a unique Alaskan fishing charter, now is the time to reach out to Anglers Adventures & Outfitters. Our Captain, Brian, is eager to provide you with an outstanding trip where you can create memories that will last forever. We'll help you find great fish in the Ketchikan, AK waters, and you'll get to see beautiful views as well. To learn more about our fishing charters for all experience levels, give us a call today at (907) 254-0880 or email brian@anglers-adventures.com.