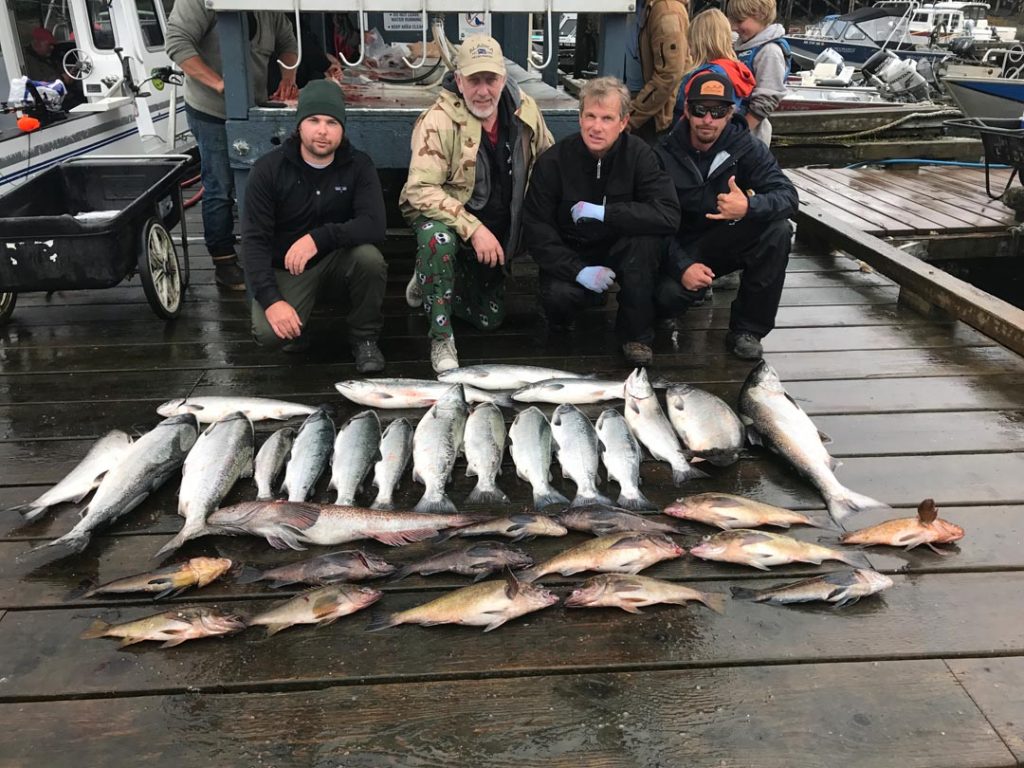 There's not much better than combining the beauty of Alaska with a vacation full of fishing! With the help of our trusted and experienced team at Anglers Adventures & Outfitters, this could truly become an awesome vacation for you and your friends or family. If you're looking to find the best salmon & halibut out of the Ketchikan, AK area our guided fishing tours will have you ready to book your next Alaska vacation full of fishing!
Half Day or Full Day Fishing Charters For Any Experience Level
Do you consider yourself a beginner when it comes to fishing? Is fishing for salmon or halibut something that you've done in the past? No matter what experience level you fall under, our team at Anglers Adventures & Outfitters can customize your charter to fit your experience. Depending on how much time you've got to spend on this awesome Alaska vacation fishing excursion, you can choose between our half day or full day guided fishing trips. With either option, you'll get to learn from your very experienced captain, Brian, who brings over 26 years of guided fishing to the table. Experience isn't the only thing that he brings to the table. Brian has his U.S. Coast Guard Captain license, CPR & first aid certification and his full boat licensing and insurance.
Plenty of Fishing Opportunities
An Alaska vacation full of fishing means that you'll get to fish for some of the largest, delicious and most desired salmon species around. When it comes to flaky whitefish, these waters have plenty of Pacific halibut for you to catch as well. Just some of the different types of species you can target are King Salmon, Coho Salmon, Halibut, Rockfish, Black Cod, Grey Cod, Ling Cod, and many more!
Other Awesome Perks
At Anglers Adventures & Outfitters, we're all about providing our guests with the total package when it comes to an Alaska vacation full of fishing. That's why our guided fishing tours also come with the essential fishing gear that you'll need along with bait, tackle, lures, snacks and drinks!
If Anglers Adventures & Outfitters isn't a part of your upcoming Alaska vacation, you should reconsider your plans. We're here to provide you with an Alaska vacation full of fishing for the amazing salmon and halibut in the area. To learn more about our awesome fishing charters, give us a call today at (907) 254-0880 or email brian@anglers-adventures.com.