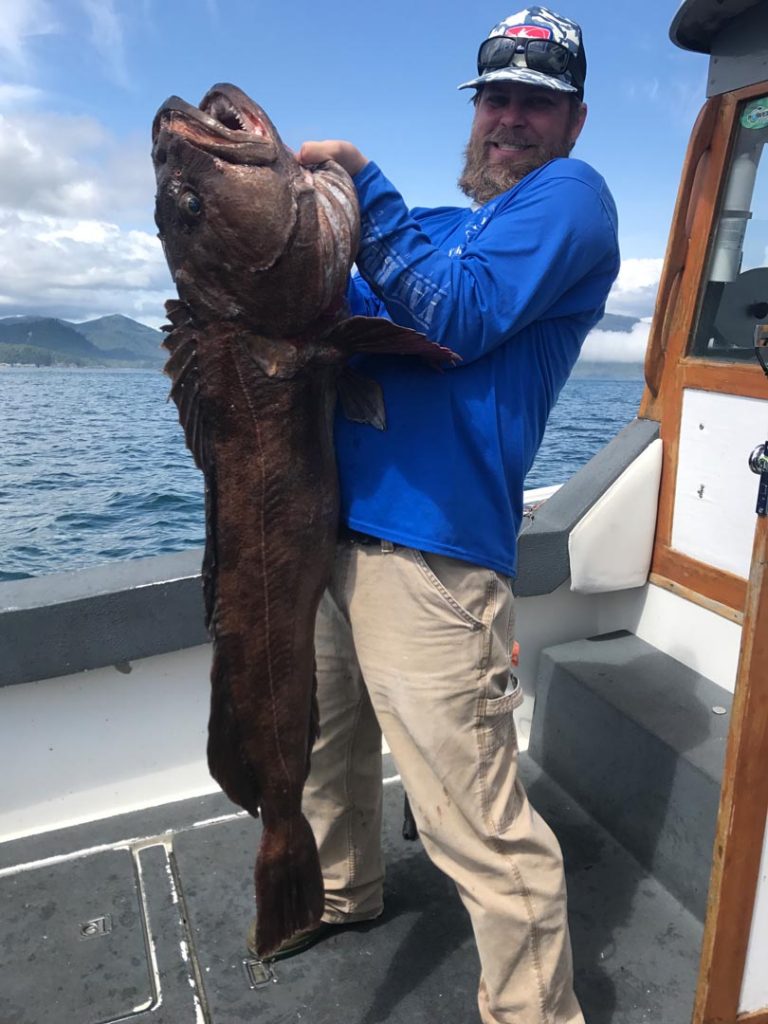 When you decide to go on an Alaskan fishing trip, we understand that this trip is expected to be a trip of a lifetime. In Ketchikan, Alaska, we are known for being one of the top places to fish in Alaska. At Anglers Adventures & Outfitters, we treat every fishing excursion as the trip of a lifetime. We are a place where your goals become our goals, your dreams become our dreams, and your catch, well that you can claim all on your own! Are you ready for your trip of a lifetime?
Ketchikan Is Known For A Huge Variety of Fish Species
Southeast Alaska is known for our abundance in fishing. Ketchikan is positioned perfectly to be able to provide a multitude of fish varieties that would make any angler happy. Our most common fish species include a variety of Salmon, Halibut, Rockfish, Black Cod & Grey Cod. Depending on the time of year and length of your charter, we can guide you to the perfect areas that hold your desired fish within our Alaskan waters. Our Captain and guide, Brian Ringeisen, has over 26 years of guiding experience within these waters. He can help anyone from beginning to expert Angler.
Fully Outfitted Charter Fishing Boat
When you choose Anglers Adventures & Outfitters, you are choosing a trip of a lifetime. Our boat comes fully stocked with all of the rain gear and fishing gear you need to be successful out on the water. From lures and fishing rod holders to depth sounders and snacks to keep you energized throughout the day, we have got you covered. We even have a heated indoor cabin and private bathroom onboard. There's never a better time to be out on the water!
New Private Oceanside Lodging at The Anglers Lodge
If you want to get the full fishing trip experience, staying in our brand new oceanside lodge is priceless. After a long day of fishing, come home to an ocean view deck with plenty of space for rest and relaxation. It even has a ventilated fish processing room that provides freezer storage for your convenience.
It's no surprise that Ketchikan, Alaska is one of the top places to fish. Whether you are looking for your big King Salmon or the fight of a lifetime with a feisty Halibut, there is something for everyone here. Come book with us soon! For more information about our fishing charters and services, give Anglers Adventures & Outfitters a call today at (907) 254-0880 or send us an email at brian@anglers-adventures.com.