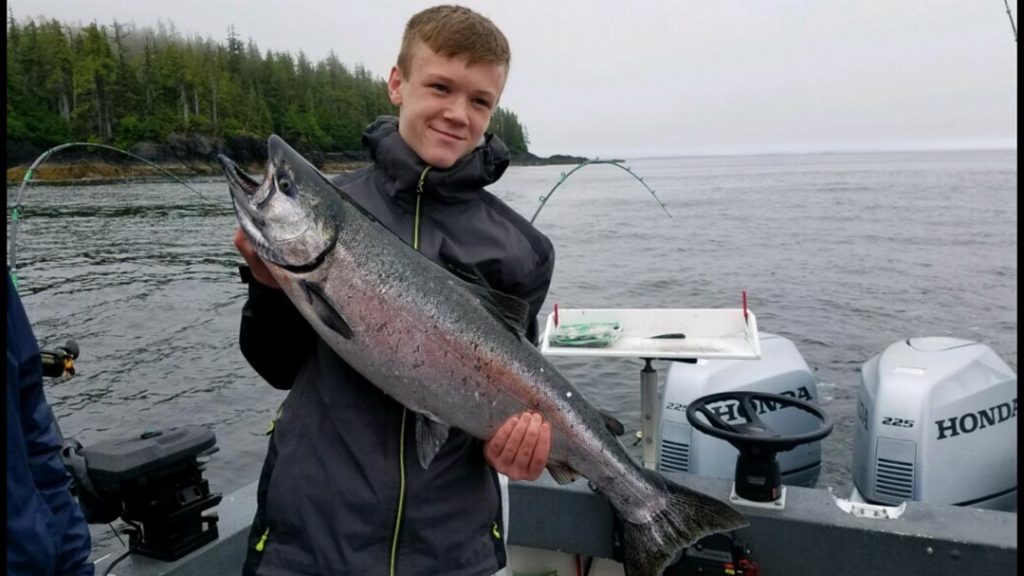 If you have thought about the thrill associated with scheduling a fishing charter but hesitated because you thought the prices would be prohibitive, think again. Anglers Adventures & Outfitters offers Ketchikan, Alaska fishing charter prices that are designed to meet the budgets of those who love the idea of fishing in Alaska but who may not have money to burn.  We are committed to keep our prices low and have worked hard to build efficiency into our business so that it serves as our foundation.  Our staff love to fish as much as our customers love being out on the water, and we love to show our clients the incredible beauty of Alaska.
Half-Day Charters for $175 per person!
For the price of $175, you will get four hours of fishing in the Ketchikan Sound for Salmon, Rockfish, and other species.  The half-day charter, like the full-day charter, is for a minimum of four people and a maximum of six.
Full-day Charters for $350 per person!
Full-day charters spend eight to ten hours out on the water. Because of this, we can still fish for the above species, but can venture further out for other species like Halibut, Black Cod, Ling Cod and more. For $350, you get more than double the opportunity of a half-day charter.
What Is Included In your Charter Price?
Regardless of which package you choose, we provide everything you will need to enjoy your time out on the awe-inspiring waters. Here is a list of the amenities you will receive from Anglers Adventures:
All of your fishing gear
Rain gear (if necessary)
A heated cabin to warm you up before going back out into the ocean spray and invigorating fishing
A private (and clean) restroom
Fish processing with vacuum-saving and shipping for an additional cost
Fishing licenses available on our boat
Snacks and drinks to keep you fueled for your amazing fishing
Book your Ketchikan, Alaska Fishing Charter Today
Our fishing charters are designed with you in mind.  We have been successful because we have made our prices competitive and affordable.  Our boat, The Sierra Dawn, is ideally suited for this kind of fishing and provides our customers with a combination of adventure and luxury.  It is powerful, sturdy, reliable, and above all else safe for our customers and professionally operated by Captain Brian Ringeisen. The beauty of Ketchikan draws in many of our customers, which allows us to entice you to this beautiful place with prices that will not break the bank. To schedule your half-day or full-day charter, call us at (907) 254-0880.