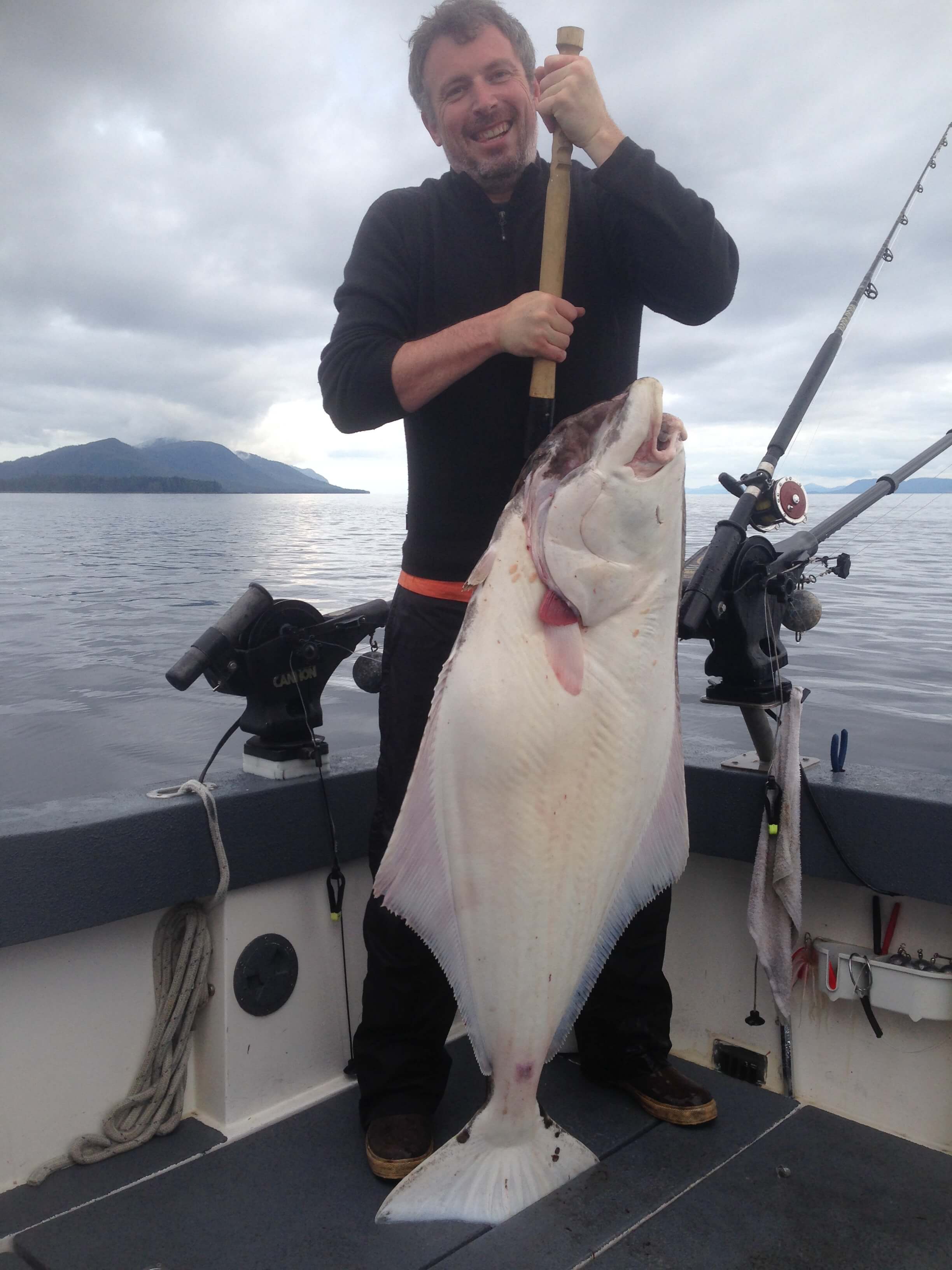 First time visitors to Alaska often say that breathing in the air of this beautiful state relaxes and restores them. Breathing in the air—and scenery—of Ketchikan, Alaska, can only strengthen that response because, if we do say so ourselves, it is the most beautiful part of our amazing state. Taking in these breathtaking views and beautiful scenery is made more amazing on an Angler's Adventures Halibut Fishing Charter in Alaska.
Soak In the Beauty of Alaska While Halibut Fishing
If you enjoy fishing and have always wondered what it's like to land a halibut, partnering with Anglers Adventures is an ideal choice for you. The relaxing and restorative qualities of Alaskan air work in full force out on the waters of Ketchikan, Alaska when you fish for halibut. There is, quite simply, no better location on the planet for halibut fishing than the waters off of this beautiful American city.
Halibut are an interesting species of fish. They are prized by many people who love to fish, but relatively few people actually have the opportunity to fish for them. Halibut can be enormous fish, and even the smaller ones make for wonderful stories for those who catch them. If you enjoy seafood, but have never had halibut, you are in for a treat. Halibut have a distinctive taste, and most people who try it love it after their first taste.
Anglers Adventures gives you a unique opportunity to fish for halibut. Captain Brian Ringeissen is a very experienced mariner and guide, and he will take you and your group out on the beautiful Ketchikan waters in The Sierra Dawn. The Sierra Dawn is a boat that combines luxuries like a private, heated cabin and all of the equipment you will need to land the halibut you seek. All you have to do is to get yourself to Ketchikan, Alaska in order to have the adventure of a lifetime. We provide you with all the fishing gear you need.
Book your Halibut Fishing Charter Today
If you enjoy being out on the water, you will marvel at the beauty of the waters off Ketchikan. If you enjoy fishing, you will be in awe of the quality of fishing that this part of the world offers. And if you are in need of an experience to reconnect you with family or a close group of friends, doing so in such a beautiful place will almost certainly relax and restore you.
For more information or to book a Halibut fishing charter, call us at (907) 254-0880, or email brian@anglers-adventures.com.