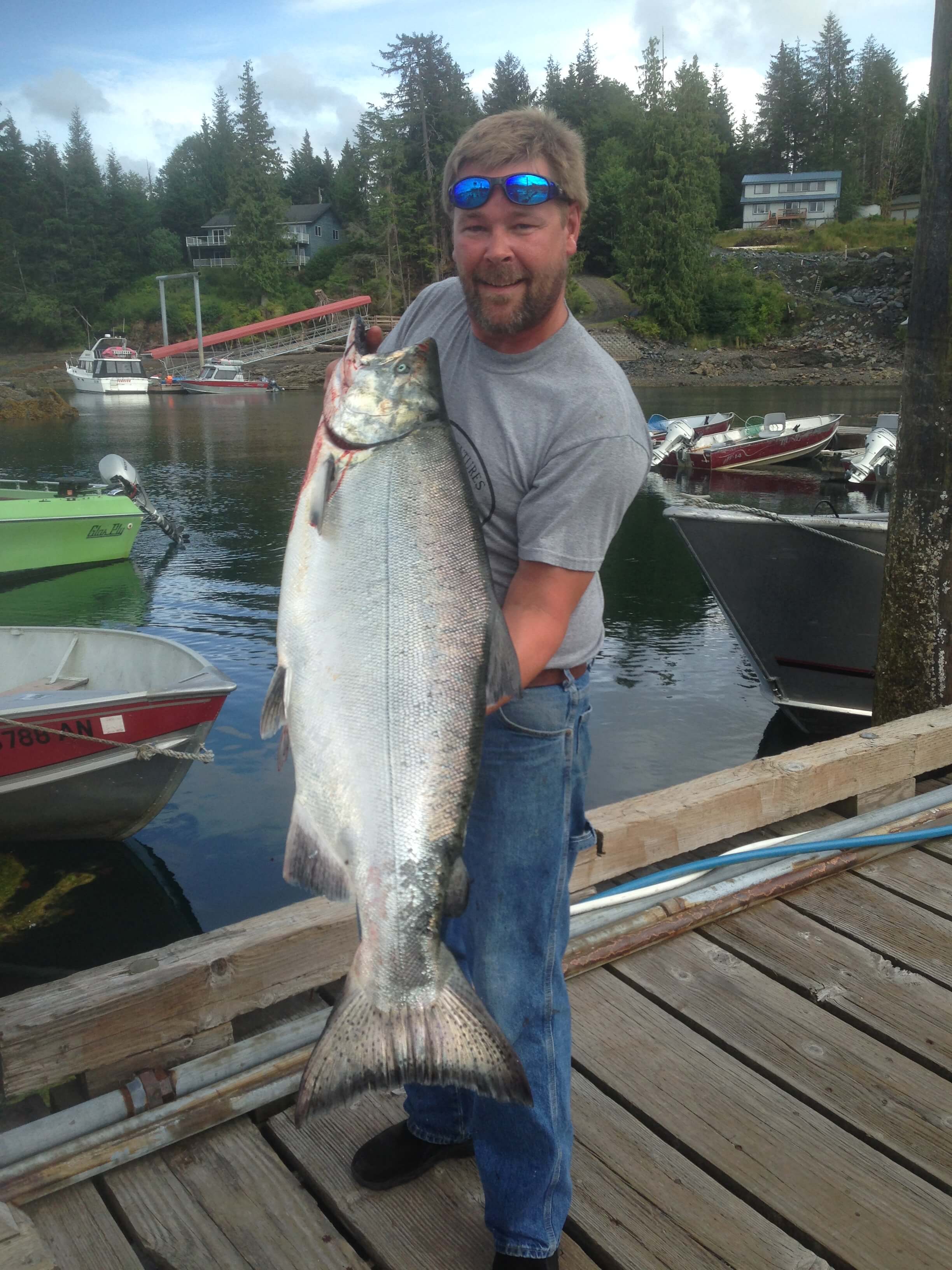 If you've never had the opportunity to come along with us on a salmon fishing charter, what are you waiting for? At Anglers Adventures & Outfitters, we are ready to take all of our salmon fishing charters in Alaska on a trip of their lifetime. Whether you are an avid Angler or you've never held a fishing rod your entire life, we promise you that no time will be wasted out on the Southeast Alaskan waters.
Salmon Fishing in Southeast Alaska
Known as the "Salmon Capital of the World" makes Ketchikan, Alaska an ideal place to catch all the salmon that you want. Our community understands how crucial Salmon is to our local economy, and we are proud to be a part of a culture that practices sustainable fishing and allows for the abundance of salmon to continue. Millions of salmon swim through these waters, making it an exciting time for anyone coming to our area specifically for this type of fishing. At Anglers Adventures & Outfitters, we commonly target King, Silver, Chum, Pink and Sockeye Salmon. If you are looking for a well-oiled, salmon fishing charter in Ketchikan, Alaska, you have come to the right place.
Our Salmon Fishing Charters
Located a short drive away from the busy downtown waters, Knudson Cove is where we will depart into the Southeast Alaskan waters and quickly get you to the best fishing spots around. Every charter is all-inclusive and comes equipped and ready for everything you could possibly need out on the water. Having a chart plotter, GPS, depth sounders, 4 Scotty electric downriggers, rod holders, etc., aid in the process of catching your prized fish. Depending on the type of salmon you are interested in catching, we will plan for the proper bait, lures, tackle and any other gear we may need. We also provide a heated and enclosed cabin, a private bathroom, all of the raingear, and plenty of drinks and snacks while out on the water. Everything you need to be successful on this trip is right at your fingertips.
Our Captain
Brian, Captain and owner of Anglers Adventures & Outfitters, has over 26 years of experience in guiding boats and serving on the U.S. Coast Guard. He is more than qualified to host your Southeast Alaskan water adventure and can skillfully put you right where you need to be.
Ready to book your salmon fishing charter in Alaska? For more information about our fishing charter services, give Anglers Adventures & Outfitters a call today at (907) 254-0880 or send us an email at brian@anglers-adventures.com.