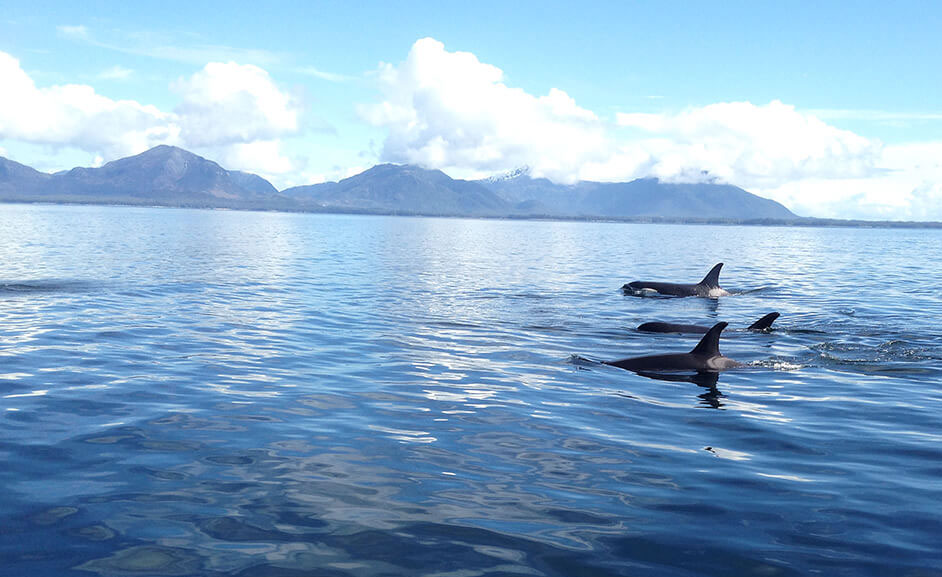 In Ketchikan, Alaska, the greatest view of our wildlife will not be found in a museum. There is no picture or geographic video that does it justice. At Anglers Adventures & Outfitters, we know that the best way to experience the trip of a lifetime is by getting out on the water and exploring. Whale watching trips with Anglers Adventures & Outfitters in Ketchikan, Alaska do not disappoint. Every moment out on the water is an opportunity to witness something spectacular. If you've never had a chance to experience whale watching in Ketchikan, Alaska, go ahead and put this on your bucket list right away!
Our Waters
Ketchikan, Alaska is located in Southeast Alaska. It is an ideal location for fishing and wildlife watching. We have seen everything from Bald Eagles swooping down to catch their breakfast to Killer Whales playing with their blubbery food before eating. At Anglers Adventures & Outfitters, we are grateful to be placed in a prime location within Ketchikan. Knudson Cove is tucked away beyond the busy waters and downtown areas so that when we take off for our charter, we won't have to go far before wildlife appears. Sea Lions, humpback whales and killer whales keep our passengers on their toes and their cameras hot! A day out on the Southeast Alaskan waters is never a day wasted.
The Uniqueness of our Whale Watching Charter
At Anglers Adventures & Outfitters, we make your goals our own out on the water. If your goal is to capture that perfect "out of the water" picture, then we are going to get you as close as you can and tell you right where to point and shoot. If getting up close and personal is what you want, that is exactly what you'll get. Our boat is a 28' Bayliner Trophy boat that is locked, loaded and ready for its next adventure. With a heated indoor cabin and private bathroom, we've got all the amenities you need for a great day out on the water. The Captain, Brian Ringeisen, has been a Southeast Alaskan water wildlife guide for over 26 years. He serves on the US Coast Guard and his experience out on the open waters of Ketchikan, Alaska are unmatched. If you tell him your goals of the trip, Brian will work his hardest to ensure that your whale watching trip is a success.
For more information about whale watching trips in Ketchikan, Alaska, call Angler's Adventures & Outfitters today (907) 254-0880 or send us an email at brian@anglers-adventures.com.