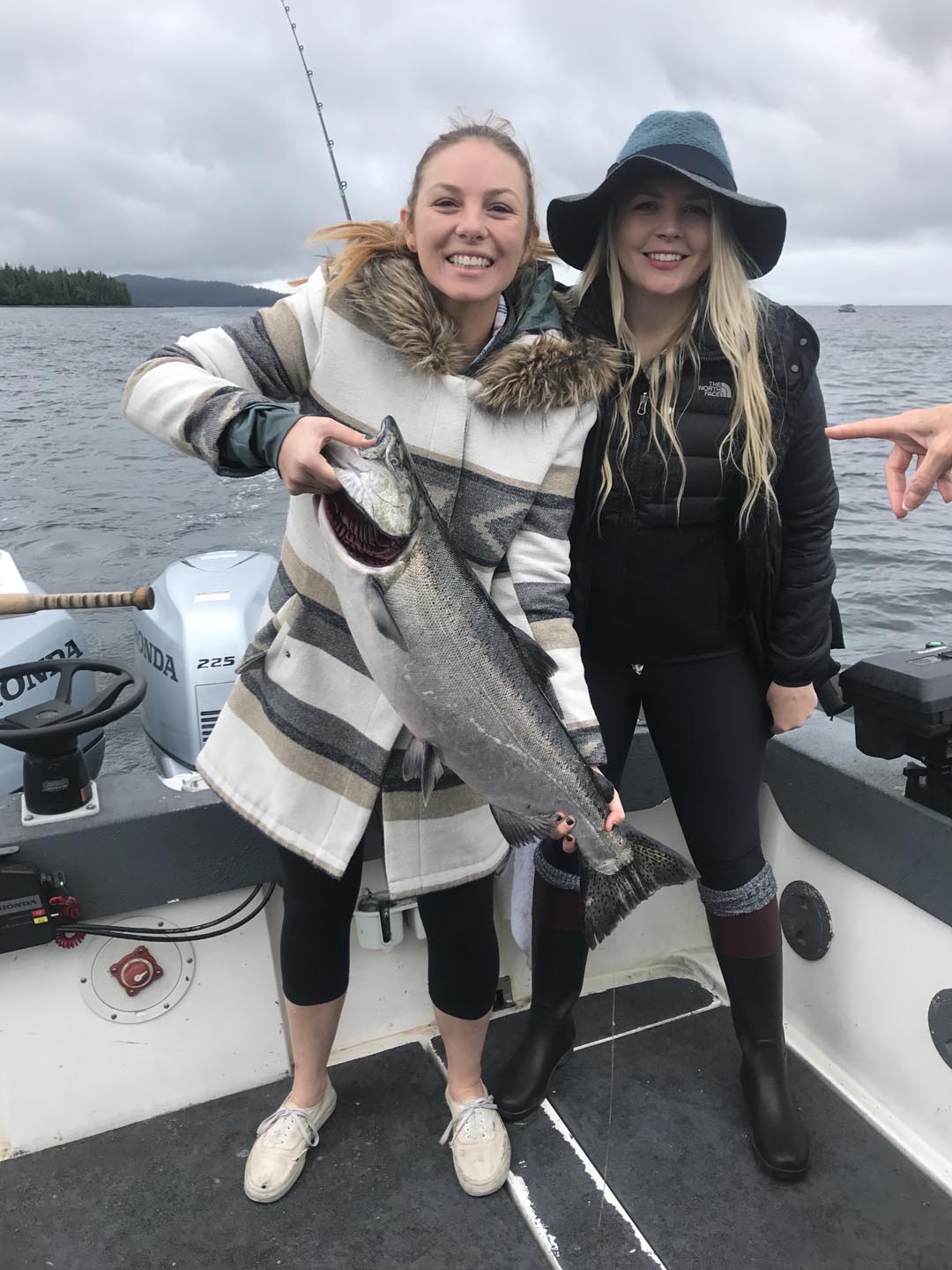 At Anglers Adventures & Outfitters, we are honored to offer both fishing and wildlife guide services throughout the Southeast coast of Alaska. If you are looking for quality Southeast coast Alaska guiding, Anglers Adventures & Outfitters has you covered.
Southeast Coast Alaska Wildlife Guide
If you've ever really wanted to experience Southeast Alaska up close and personal, there is no better way than on a wildlife guided tour at Anglers Adventures & Outfitters. Your Captain and knowledgeable guide, Brian Ringeisen, has been navigating guests through the Southeast Alaskan waters for over 26 years. When you step aboard our boat, be prepared for an up close and personal view of our beautiful wildlife. Brian is out on the water more than he is on land. He is familiar with our waters and the wildlife within it. Brian works diligently to put all of our guests in the optimum position for spectating. Unlike larger vessels, like a cruise or big boat tour group, Brian can get you up close and personal. Whether you are looking for that picture perfect photograph of killer whales or you just want to take in the beautiful spectacles of Sea Lions and whales, Anglers Adventures & Outfitters will work hard to help you achieve your goals during our guided trip. Looking for something specific? Let us know so we can customize our wildlife guided trip to exactly what you are searching for!
Southeast Coast Alaska Fishing Guide
Whether this is your first time fishing or you happen to be a professional Angler looking for a record breaking catch, Anglers Adventures & Outfitters is the perfect opportunity to hop aboard and achieve your goals. Southeast Alaska fishing is a popular sport that is often advertised; however, your fishing is only as good as the guide that takes you. At Anglers Adventures & Outfitters, our focus in on you. Your goals will quickly become our goals as soon as you step onto the boat. Let us know your experience and the type of fishing you would like to do. We will cover all the supplies from the fishing lures and bait to the rain gear needed when things get wet. Once out on the water, Brian will place you in an ideal location to catch the fish you've been waiting so long for. With Brian's skill, experience and expertise, he brings an unprecedented level of quality to all fishing guide charters.
If you have been searching for Southeast Coast Alaska guiding, let us take care of you. Call Anglers Adventures & Outfitters for more information about our fishing and wildlife guided charters at (907) 254-0880 or send us an email at brian@anglers-adventures.com.