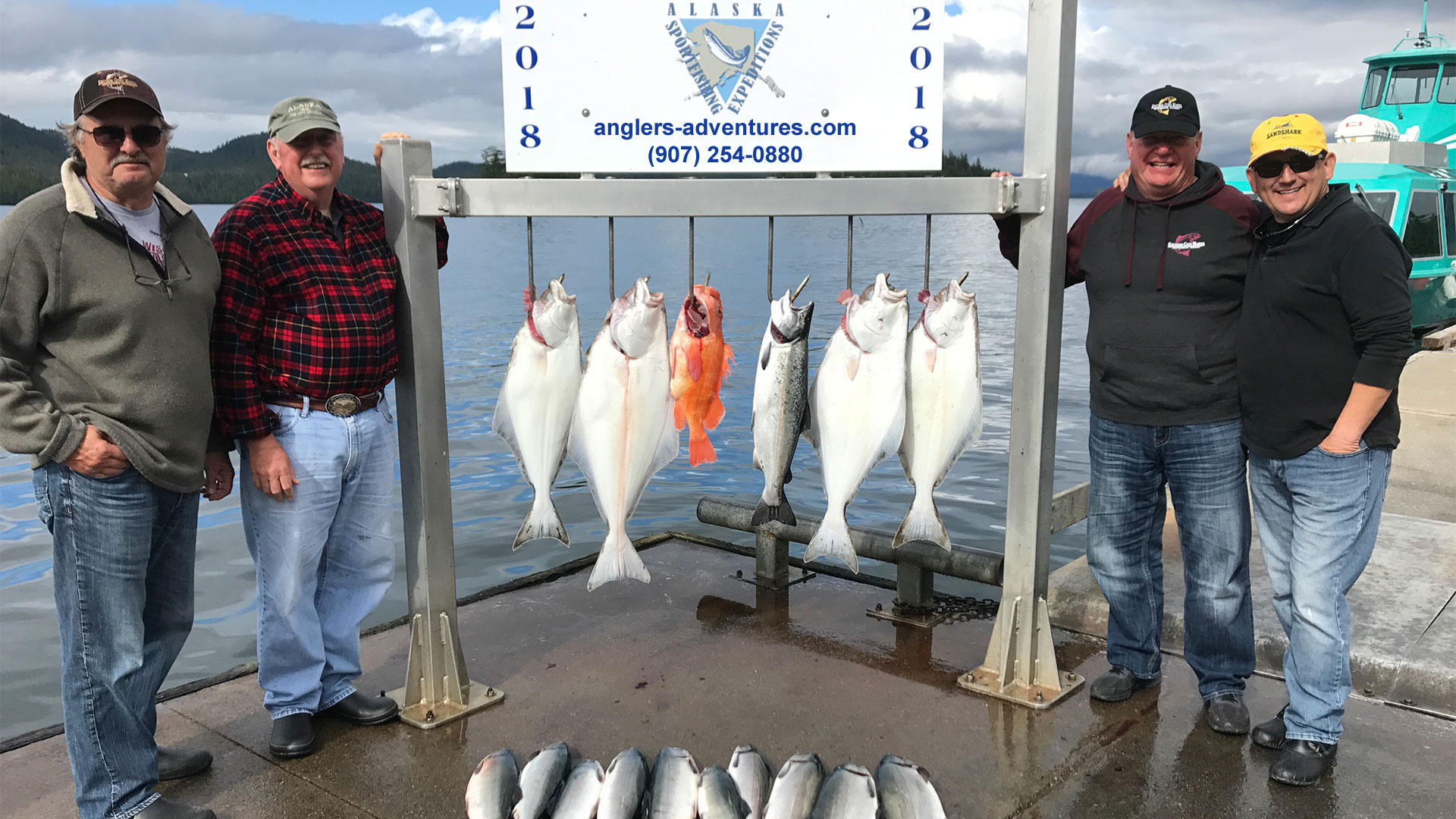 Looking for a way to experience Ketchikan, Alaska out on the water? At Anglers Adventures & Outfitters, we offer guided fishing trips for both the novice outdoor adventure seeker and the expert angler. If you are searching for guided fishing trips in Ketchikan, Alaska, consider our professionals here at Anglers Adventures & Outfitters.
Customized Fishing Trips in Ketchikan Alaska
When you book a guided fishing trip at Anglers Adventures & Outfitters, the goals you have in mind instantly become our goals too. We customize every fishing trip to each group's preference. Whether you are looking for a full day out on the Southeast Alaska sea searching for Halibut or you are hoping for a half day reeling in Salmon, your goals and priorities immediately become our own. No matter what type of fish you may be after, experiencing the Alaskan waters is unlike any other place in the world. It is the best way to interact with our local wildlife and see our beautiful environment up close and personal. Whether you've never caught a fish in your life or you happen to be a professional angler, there is always something for everyone at Anglers Adventures & Outfitters.
Guiding Talent in Ketchikan Alaska
If there's one thing you need out on the Alaskan waters, it most definitely is a reliable guide. Brian Ringeisen, your Captain and professional guide, has over 26 years of guiding experience. He also currently serves as a licensed Captain on the U.S. Coast Guard. Brian is CPR and First Aid trained and certified. Anglers Adventures & Outfitters is fully licensed and insured. The best part about having a talented guide who knows our waters is the ability to place you in perfect positioning for your prized catch. With Brian's guiding experience and vast knowledge on our Southeast Alaskan waters, he's able to study the area and make adjustments to both the location or even the type of bait and equipment we may be using. As always, Anglers Adventures & Outfitters supplies it all. Our boat is fully equipped with a chart plotter, GPS system, depth sounders, downriggers and rod holders. We have all the gear, bait and lures that you may need and plenty of snacks and drinks to keep you energized for a full day of fishing. We also offer a heated cabin and private bathroom.
If you are in Ketchikan, Alaska, don't miss your opportunity to experience a guided fishing trip with Anglers Adventures & Outfitters. For more information or to book your guided fishing trip today, give us a call at (907) 254-0880 or send us an email at brian@anglers-adventures.com.