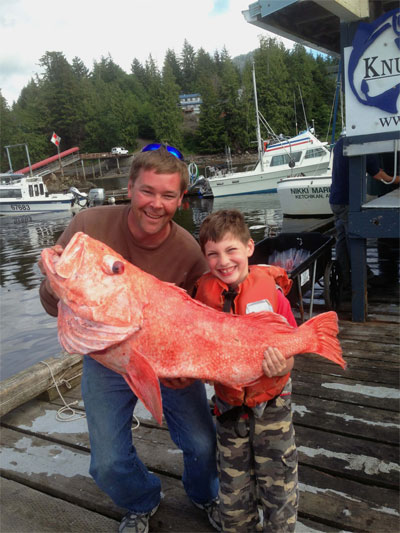 Whether an Alaskan summer fishing trip has been on your bucket list for years or it's just starting to spark your interest now, Anglers Adventures & Outfitters wants to give you an Alaskan summer fishing trip of a lifetime. Now offering full day, half day and even multi-day fishing charters, we have everything you need to get you out and enjoying the water.
Summertime Fishing in Alaska
Summertime in the Alaskan waters is filled with fish, fun and excitement all around. If you are looking for an unforgettable experience out on the water, Anglers Adventures & Outfitters has you covered. At Anglers Adventures & Outfitters, we have everything you need to make your Alaskan summer fishing trip a successful one. We provide you with all of the essential gear and rainwear that you may need. This includes the bait, tackle, lures, snacks, and beverages. We also have fishing licenses and stamps available for purchase on the boat.
King Salmon in the Summer
Our beautiful Alaskan waters are known for many things. One of our popular attractions happens to be our abundance of salmon. In fact, Ketchikan, Alaska, is known for being the "Salmon Capital of the World." So, if you are looking to catch that dream King Salmon and cross it off of your bucket list, our waters are the perfect place to do it! King Salmon is most easily caught in May, June or July. This is right at the peak of our summer. Our Captain and navigator expert, has over 20 years of experience in guiding our guests to the perfect location for King Salmon fishing. If catching your prized Salmon is your Alaskan summer fishing trip priority, it becomes ours too.
Halibut Fishing in the Summer
Just like the King Salmon, Halibut fish are abundantly found during our Alaskan summer months. For thousands of years, halibut fishing has been a native Alaskan tradition. Anglers love halibut fishing as these fish are strong fighters and one of the largest, bony fish in the world. Sports anglers love fishing for the fight but everyone can appreciate the delectable taste! Halibut is filled with Omega-3 fatty acids, protein, vitamins and minerals. Oh, and did we mention how tasty it is as well?
So, if you are ready to book your amazing Alaskan summer fishing trip, don't wait too late! Our spots fill up fast! For more information on Anglers Adventures & Outfitters and our summer fishing charter services, give us a call today at (907) 254-0880 or send us an email at brian@anglers-adventures.com.