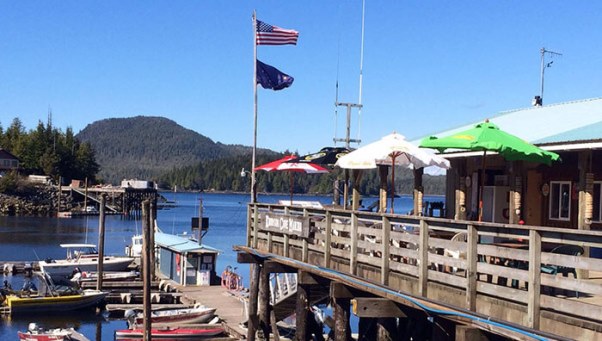 Spending time on a cruise ship with friends and family will definitely yield memories for a lifetime. While the time on the cruise ship is a lot of fun, part of the excitement about going on a cruise is being able to explore new parts of the world. Cruise ship excursions are an excellent way to try new things and become intertwined in the culture of the location that you're visiting on your cruise. If your cruise ship is coming by Ketchikan, Alaska, our team at Anglers Adventures & Outfitters offers a charter fishing excursion that you will not want to miss!
Breathtaking Views
Before we get into the fishing aspect of your charter fishing excursion, let's talk about the unbelievable views that you'll experience on our charter. Ketchikan, Alaska has some of the most breathtaking views of nature, water and wildlife that simply cannot be explained until you see it firsthand. Some of the animals that you may spot during your fishing charter include sea lions, dolphins, humpback whales and even killer whales. These views that you experience while on your excursion with Anglers Adventures & Outfitters will stay with you for a lifetime.
Top Notch Fishing
At Anglers Adventures & Outfitters, we live and breathe fishing in the Ketchikan waters. Our charter captain, Brian, knows these waters better than most and can take you to the premier fishing spots. Whether you are looking to fish for salmon, halibut, rockfish or black & grey cod, we've got you covered. All you need to do is show up for your fishing charter excursion and we'll handle the rest. We've got all the gear, bait, tackle and lures that you need and we even have fishing licenses and stamps for sale on the boat.
Highly Experienced and Knowledgeable Captain
Brian Ringeisen, the captain of our fishing charters for cruise ship excursions has a very unique background. With 26 years of fishing guide experience, he knows all of the tricks about these waters. Brian focuses each charter on making sure that everyone on the excursion has a good time. He always encourages the guests to speak up and let him know about what it is you're trying to achieve with your fishing charter. Whether you'd like your entire time to be focused on fishing or if you'd rather focus on the amazing views around Ketchikan, AK, Brian has you covered.
When it comes to the next excursion you plan for on your upcoming cruise, try something new. Offering charter fishing for cruise ship excursions in Ketchikan, Alaska, give our staff at Anglers Adventures & Outfitters a call. To learn more about our charter fishing cruise ship excursions, contact us today at (907) 254-0880 or email brian@anglers-adventures.com.