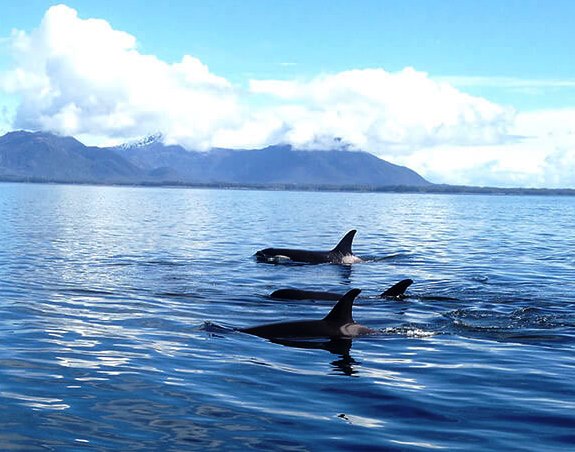 View some of nature's most impressive creatures in their natural environment by joining some friends on an Alaskan whale watching tour. Enjoy the sight of awe inspiring Humpback Whales on a boat that is limited to 6 maximum people, making your experience very up close and personal. Visitors aboard on of our whale watching charters may also see bald eagles, sea lions, seals, porpoises, or even killer whales swimming about the vicinity. Your own personal guide will show you some of the amazing sights and sounds of wildlife as you settle into comfortable accommodations, and spend the day out cruising the Southeast Alaskan waterways.
Southeast Alaska Is A Wildlife Lovers Dream
This is one of best places where you can find the jaw dropping experience of viewing these majestic creatures in their natural habitat. Have your cameras ready for picture taking while aboard a wildlife watching excursion. Visitors can find themselves up close and personal with the amazing sea life, as well as the breathtaking views of Southeastern Alaska. Anglers Adventures & Outfitters wants to welcome you aboard for lasting memories on your own private whale watching adventure.
Wildlife Living in Southeastern Alaska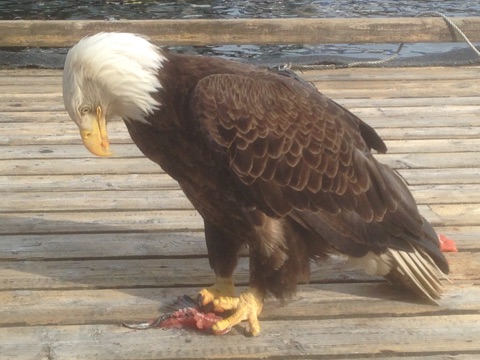 Whales are the big attraction for those who have climbed aboard a guided, private charter boat for whale viewing. While on your whale watching charter you and your guests may also encounter many other types of local Ketchikan, AK wildlife and aquatic sea life. Keep your eyes open and cameras handy for the once in a lifetime nature and wildlife viewing.
Orca
Humpback Whales
Bald Eagles
Seals
Porpoises
Sea Otters
Private Whale Watching Charter With A Local Guide
Anglers Adventures & Outfitters provides everything you need to get in on the excitement of seeing enormous whales and other Alaskan sea life up close. Our experienced captain will guide you to local hotspots for the best viewing opportunities.
For an unforgettable private whale watching charter for a maximum of 6 maximum in Ketchikan, AK, contact Anglers Adventures & Outfitters! Phone: (907) 254-0880 or Email: brian@anglers-adventures.com.