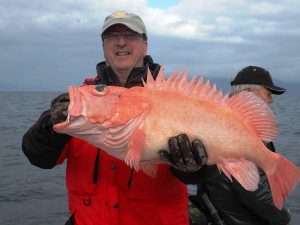 If you are thinking about treating yourself to an amazing fishing adventure, consider Anglers Adventures & Outfitters. We pride ourselves on offering the best Ketchikan Fishing excursions available in the area. We know what people who love fishing want from great fishing charters and we offer that and much more. Our crew will provide the best combination of the rugged outdoors with the comforts and amenities of a cruise ship. Our fishing charters are ideal for both experienced and novice fisherman, adults, children and even families.
Anglers Adventures is operated by Brian Ringeisen, licensed by the United States Coast Guard and a highly qualified boat Captain. Brian knows not only how to pilot a fishing vessel, he knows how to find the locations where the fish are biting. You will start in beautiful Knudson Cove – very close to some of the best fishing grounds but away from the busy waters of downtown Ketchikan.
Alaska Charter Fishing Excursion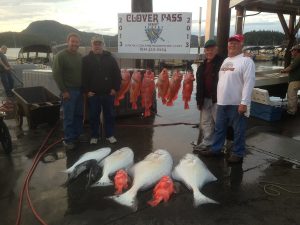 Anglers Adventures wants you to get the most out of your excursion, so you have the option of choosing from a number of options to ensure that your adventure meets or exceeds your expectations. Captian Brian's boat, the Sierra Dawn, offers the perfect balance of comfort and adventure. If you want to spend your time on the boat "roughing it," you certainly can. But if you want to take a break from fishing to kick back and relax, you can. Our boat is a beauty, but it is also functional. We provide our adventurers with a private bathroom and a heated cabin as well as the bait and equipment you will use for fishing in Ketchikan's amazing waters.
Wildlife Boat Excursion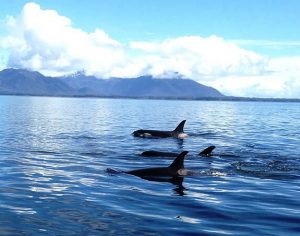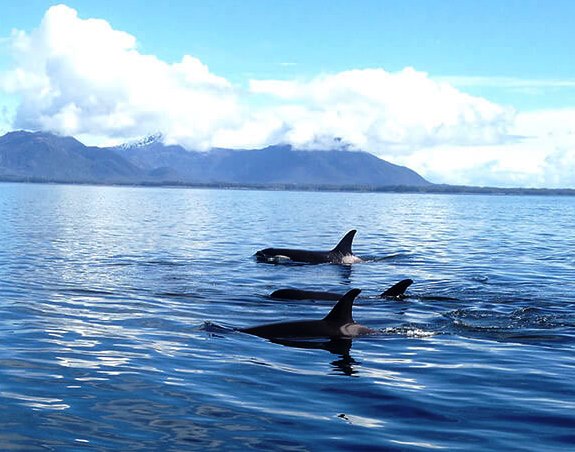 If you want to spend time off the boat, we can arrange for day trips too. After time spent fishing, many of our guests like to step onto firm ground for a while and look for land-based wildlife. And in Alaska, that could mean everything from seeing sea lions in the background, spotting moose, and even sighting the occasional grizzly bear. Alaska is one of the most beautiful places in the United States, and spotting an animal, or an entire herd of animals, that you do not normally see can be a humbling and breathtaking experience.
Schedule a Ketchikan Fishing Charter
Back on the boat, it is not uncommon to have encounters with ocean wildlife while on the chartered boat, beyond the fish you hook. The spirit of adventure runs high on the Sierra Dawn. Anglers Adventures & Outfitters can help you escape the stress of everyday life and take a real break from work and your day to day responsibilities. We would be happy to answer any questions and/or schedule your adventure. Contact us at 907-254-0880 today for more information.