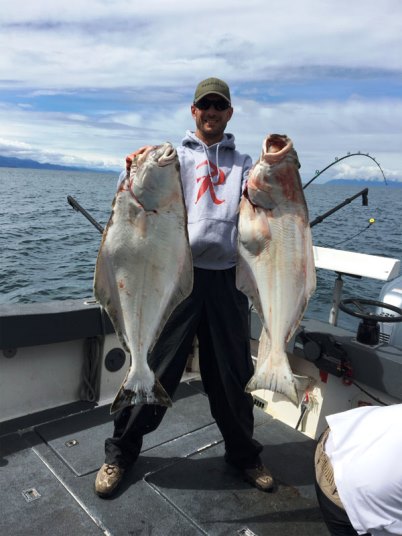 Looking for the best guided halibut fishing in the area? Consider a fishing charter at Anglers Adventures & Outfitters. Create lasting memories and go enjoy the remarkable wonders of halibut sport fishing with an experienced expert and captain. At Anglers Adventures & Outfitters, being out on the Alaskan waters is nothing short of an amazing day, every day.
Full Day Halibut  Fishing Charter
If you live in Alaska, we are going to assume you know all about halibut and its crucial effect on our economy. Halibut fishing is extremely popular in the area with over 70,000,000 pounds harvested annually! Halibut fish typically weigh 15 to 20 pounds. However, there is always an exception. Some anglers have chased and caught halibut well over 150 pounds. As always, halibut fishing is an exciting sport and a real prize for fisherman, young and old. Not only are they a fun catch, fighting hard, but they are delicious to eat as well. They offer a very mild flavor, making them easy to season and consume. Overall, you can never go wrong with halibut fishing this time of year!
Best Guided Halibut Fishing Trip In Ketchikan,Alaska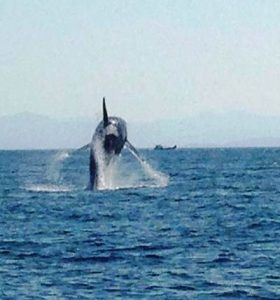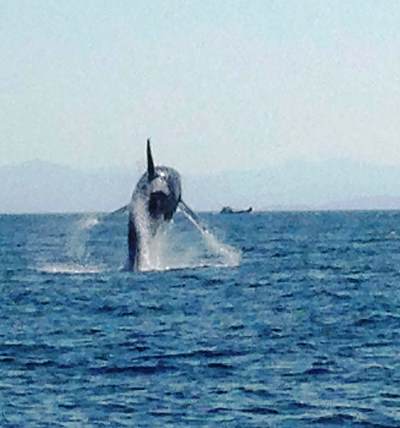 Halibut fishing is fun for the whole family. Whether you are in it for the love of the sport, or the beautiful Alaskan views, everyone is sure to have fun. Halibut fishing is best during the warmer months, when they are most active. While the hunt and chase for halibut can make any angler's motor run, the calm serenity of the Alaskan sea is equally captivating. In fact, your fishing trip may be stalled from a killer whale or bald eagle coming down to compete for the halibut. At Anglers Adventures & Outfitters, your captain allows you to have fun, take in the views, and puts you in the greatest position to catch your prized halibut. Our 4 person minimum / 6 person maximum requirement gives everyone plenty of room. Equipped with the latest fishing gear, a heated cabin and private bathroom, you are sure to enjoy your chartered trip.
For more information about the best halibut fishing in the area, call Anglers Adventures & Outfitters today. Don't miss your opportunity for a great time catching a prized halibut. Call us and schedule your fishing charter today at 907-254-0880.