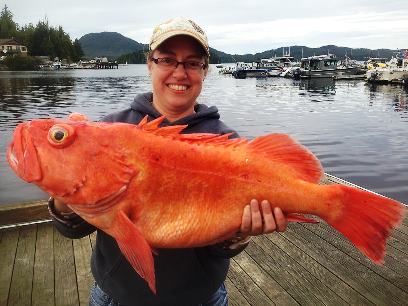 Some people are only able to visit Alaska once in a lifetime. And, for many, a fishing excursion can be on a bucket list of activities while visiting our beautiful state. Anglers Adventures & Outfitters understands that you may not have many opportunities for an Alaska fishing adventure, so we strive to make your excursion fun, safe and memorable. Anglers Adventures is locally owned and operated by a year-round Ketchikan resident with more than 25 years of guide experience, so we can give you a unique perspective of the area. The beautiful and scenic area in Ketchikan, Alaska is ideal for novice fisherman, families with kids, or even a group with more experienced fishermen. One of our most popular private charter services targets rockfish and we provide all gear, bait, tackle, and lures are included in your one per person price.
Rockfish Charter Fishing Tour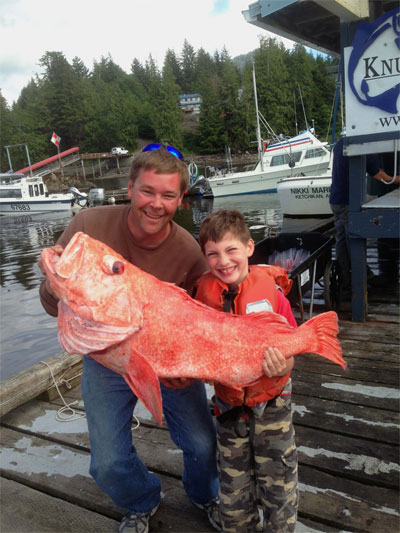 The Alaska waters have approximately 30 species of rockfish, with the black rockfish being the most common. Rockfish travel in schools numbering in the hundreds, or can be found in small pods on rocky reef areas. The, black rockfish are voracious feeders and strong fighters and reach sizes up to 25 inches and over ten pounds. Brian Ringeisen is the Captain and fishing guide at Anglers Adventures and can help you target rockfish on your excursion.
Ketchikan Charter Fishing Excursion
Half-day charters start at $175/person for four hours of fishing for 4-6 people and $350/person for a full day of 8-10 hours of fishing. This includes instruction, guidance, bait, tackle, lures, and drinks and snacks to make your excursion comfortable. Fishing licenses and stamps are also available for sale on our boat.
If you are planning a trip to Alaska in the coming weeks or months and would like a once in a lifetime fishing excursion, contact Anglers Adventures for a Ketchikan charter fishing trip at 907-254-0880.