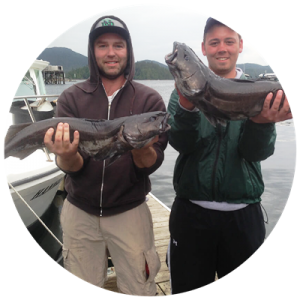 Despite the new connectedness of the world because of the Internet, cell phones, and social media, Alaska remains in many ways the last frontier. Anglers Adventures and Outfitters specializes in making the last frontier accessible, especially to adventurers who are interested in fishing for Black and Grey Cod. Anglers Adventures and Outfitters is owned by Brian Ringeisen, an experienced Captain who is licensed by the United States Coast Guard and is based in beautiful Ketchikan, Alaska.
Captain Brian's boat is The Sierra Dawn, a 28-foot Bayline Trophy. The boat is equipped with new technology—like GPS, depth sounders, and 2 high-performance Honda engines—to increase comfort and safety for adventurers who may still have a little reluctance about fishing for cod in Alaska. But there is also a lot left unscripted so that the adventure remains real. Alaska is still Alaska, after all. And when you spend time trying to reel in a Black or Grey cod, you will feel like you have earned the luxury of The Sierra Dawn's enclosed and heated cabin and private bathroom.
Ketchikan Charter Fishing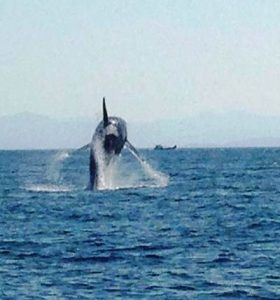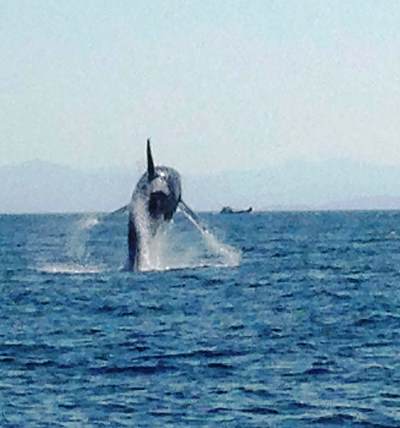 If you enjoy being outdoors and on the water, our Black and Grey cod fishing charters are for you. There are few places on Earth as beautiful as Alaska, and Ketchikan specifically has a charm and a ruggedness that appeals to people who enjoy fishing and outdoor adventures. If you enjoy the feeling of reeling in a fish, imagine doing exactly that in a place with inspiring beauty and the prospect of landing a fish that will give you a better fight than any others you have fished for before.
Anglers Adventures and Outfitters is set up to create the best possible balance of adventure and fun. You do not need to be an expert fisherman, or even an experienced one. Brian has the training to help novices and first-timers alike feel the spray of the Ketchikan waters transform them into experienced anglers. The black and grey cod charters fish in Knudson Cove, some distance away from the busier waters of Ketchikan. It provides some of the best fishing around, and we include the fishing gear, bait, tackle, and lures you will need to catch a cod. We offer charters for customers interested in half-day and whole-day outings. And if you are looking for a longer adventure, we also offer multiple-day and custom adventures.
Schedule an Alaska Fishing Excursion
There really is nothing like fishing in Alaska. And even when compared with other beautiful Alaskan towns, Ketchikan stands out. If you are ready to plan the Alaska fishing excursion you have been dreaming about, give us a call at 907-254-0880 and we will be happy to get you started on the fishing adventure of a lifetime!