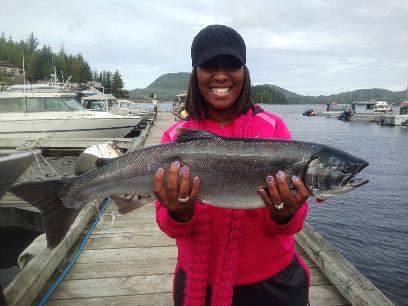 When it comes to choosing an Alaskan cruise ship shore excursion, think outside of the box this time around. Cruise ship excursions are all about getting off the boat and enjoying nature and the local area. The best way to get front and center with nature in Southeast Alaska is to choose the best Alaskan cruise ship excursion from our team at Anglers Adventures & Outfitters. We specialize in offering unforgettable chartered fishing excursions where you'll have the opportunity to catch some of the most amazing fish such as the King Salmon. It's ok if you're not into fishing. Jump on board and get glimpses of some of the most magnificent views and sights of unique animals around Ketchikan, AK.
Top Notch Fishing Excursion
For those that love to fish, a cruise ship doesn't offer you the ability to fish while on your cruise. So, why not consider an off-ship day trip fishing excursion where you can fish in the beautiful waters of Ketchikan, AK. Let us know what it is that you're looking to fish for when you come aboard the chartered boat and we'll customize the fishing trip excursion for you. While fishing the Ketchikan, AK waters, you'll have the chance to catch a wide variety of fish including King Salmon, Halibut, Rockfish, as well as Black & Grey Cod. When it comes to a cruise ship excursion, the assumption is that all of the gear is provided. That is definitely true when it comes to choosing the best Alaskan cruise ship excursion with Anglers Adventures & Outfitters. We provide all guests with gear, bait, tackle, lures and even raingear if it's a rainy day. Don't have a fishing license? No need to worry as we offer fishing licenses and stamps right on the boat.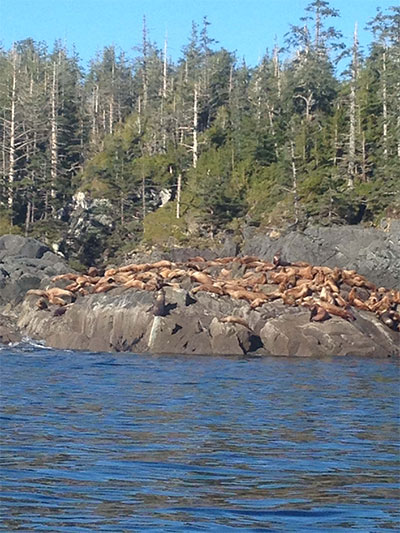 Unforgettable Views of Local Wildlife
For those more interested in the views and animals that you come into contact with on this excursion, you're in luck because the sight-seeing around Ketchikan, AK simply cannot be matched. Frequently, we run into sea lions swimming around our boats and we even see killer whales at times as well. You can't get this up close and personal with wildlife while on the cruise ship, so tap into our wildlife watching excursion while you're on your Alaskan cruise.
Shore Excursion With Fishing and Wildlife in Ketchikan, Alaska
If you're having a blast on your Alaskan cruise ship, but are eager to try an excursion centered around great fishing and beautiful wildlife, you've come to the right place by choosing Anglers Adventures & Outfitters. To learn more about our Ketchikan, Alaskan cruise ship shore excursion, give us a call today at (907) 254-0880 or email our captain directly at brian@anglers-adventures.com.