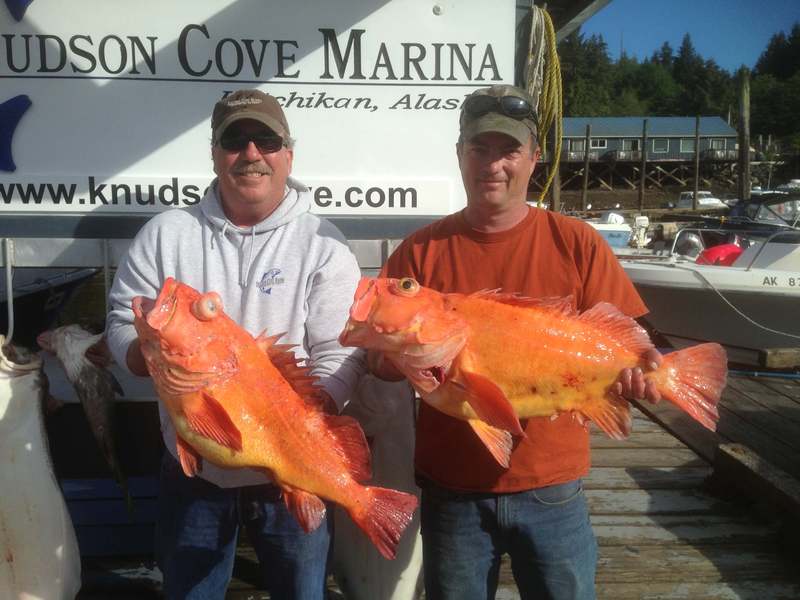 When you are looking for a great fishing excursion in Alaska, keeps things, simple and make sure you book a trip with an outfitter that offers all inclusive fishing trips. At Anglers Adventures & Outfitters we understand that an Alaskan fishing trip is something many people dream of experiencing at some point in life.  Our crew have created excursions that are fun for either experienced or novice fisherman, and come fully equipped with all gear, bat, tackle and lures included in your one person price.
Don't worry, if it is raining the day of your trip, we have rain gear on board and ready to go. Furthermore, fishing stamps and licenses are available on the boat to keep everything simple and hassle free so you can focus on catching the fish and having a great day. Having us provide everything for you is also the best way to assure your will have the experience of a life time. After all, we are lucky enough to go fishing every day so we know exactly what is needed and not needed.
Local Guided Fishing Charter Ketchikan Alaska
Captain Brian Ringeisen has owned and operated Anglers Adventures & Outfitters for more than 26 years. He is a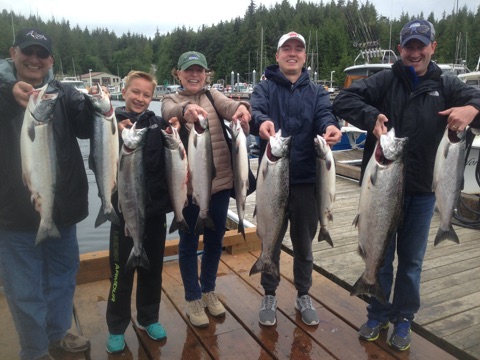 full time Ketchikan resident and knows the best spots around to fish these incredible waters. Located in Knudson Cove, we are off the beaten path and are able to avoid the busy downtown area. If you need, we can accommodate a pick up. This area is not only great for fishing, but is also great for viewing a variety of wildlife such as: killer whales, bald eagles and sea lions.
When you choose to fish with us, not only is everything an all inclusive deal, but you also get to enjoy your fishing excursion on a F/V Sierra Dawn 28′ Bayliner Trophy with a pair of 225hp Honda's, a heated enclosed cabin and a private bathroom. Not only do we want the fishing trip to be an adventure, but we also want to make sure you are comfortable and having a great time.
All Inclusive Alaskan Fishing Trips
If you are looking for a great all inclusive Alaskan Fishing Trip, Anglers Adventures & Outfitters is here to provide you with a great, once in a lifetime trip. Not only is the gear included, but the license and stamps are available on the boat. Furthermore, when you are looking to book a full day trip you can choose to target specific fish species, and if you give Brian a heads up he can customize the Bayliner specifically for your needs and wants. So no matter what age you are, or what experience level you have, we are here to provide you with an amazing Alaskan fishing trip!