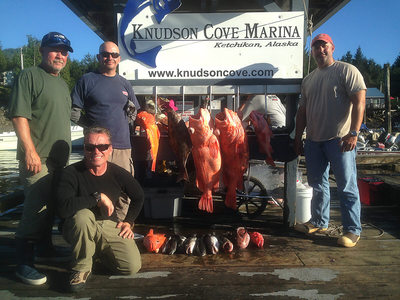 There's no doubt that an Alaskan cruise should be on everyone's bucket list. There truly is nothing like seeing the Alaskan waters from all different angles! If you are planning an upcoming Alaskan cruise, consider taking on the Alaskan waters from a different angle, with a deep sea fishing excursion in Ketchikan, Alaska. A common port for many cruise lines passing through the Southeast Alaskan waters. Ketchikan is a premier place to fish and offers outstanding views of wildlife all around. At Anglers Adventures, we want your cruise to be an unforgettable experience. Offering half day and full day charter fishing trips, we want you to be able to experience the Alaskan waters at a much more intimate level.
Chartered Boat Trip of Your Dreams
If you can say that you caught a King Salmon while someone else was videotaping a killer whale, then perhaps you've been on our fishing charter before. Our fishing charter offers the adventure of a lifetime catching fish that Angler's only dream about, while also taking in stunning views of the wildlife all around Southeast Alaska. No need to be an expert in fishing, your captain and experienced angler has all that you need. With over 26 years of guiding experience, your Angler, Brian Ringeisen, shares his passion and enthusiasm for Ketchikan and all that it has to offer.
Half & Full Day Cruise Ship Fishing Charters Ketchikan, AK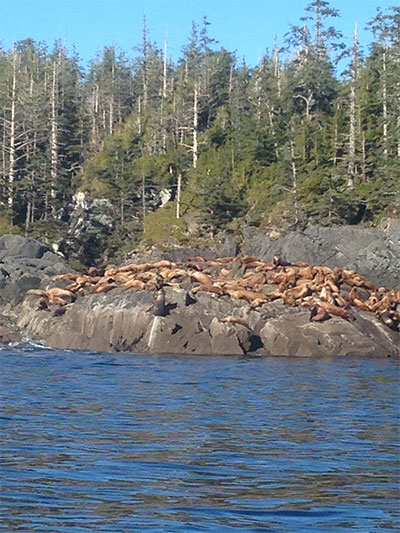 We offer half-day fishing trips and full day charters for those coming to Ketchikan and hoping to experience a once in a lifetime cruise ship excursion. Giant salmon, delicious halibut, and the elusive rockfish black and grey cod are all common types of fishing charters we host for our guests. On every charter, we include all of the essential gear, including rain gear that you will need out on the water. We also handle all of the fishing equipment – the bait, tackle, and lures. Snack, drinks, and a great time out on the water are also always a must when you pick Angler's Adventures!
Charter Fishing & Wild Life Watching Full Day or Half Day
Our Charter works with cruise lines to help our visitors hop on board our fishing charter and get you back before you set off on your next destination. We strongly encourage you to make this a family affair, that we promise you and your kids will talk about forever.  Everyone can find joy in being out on the water watching wildlife as your reeling in the King Salmon that you've only heard about in stories. We also have the capability to ship whatever you catch right to your front door when you return home.
Customized  Adventure For Up to Six Cruise Ship Guests
If you are looking for a custom cruise ship excursion in Ketchikan, Alaska, don't miss the customized adventure that Angler's Adventure & Outfitters has to offer. For more information or to book your half or full day charter, give us a call today at 907-254-0880 or email brian@anglers-adventures.com.