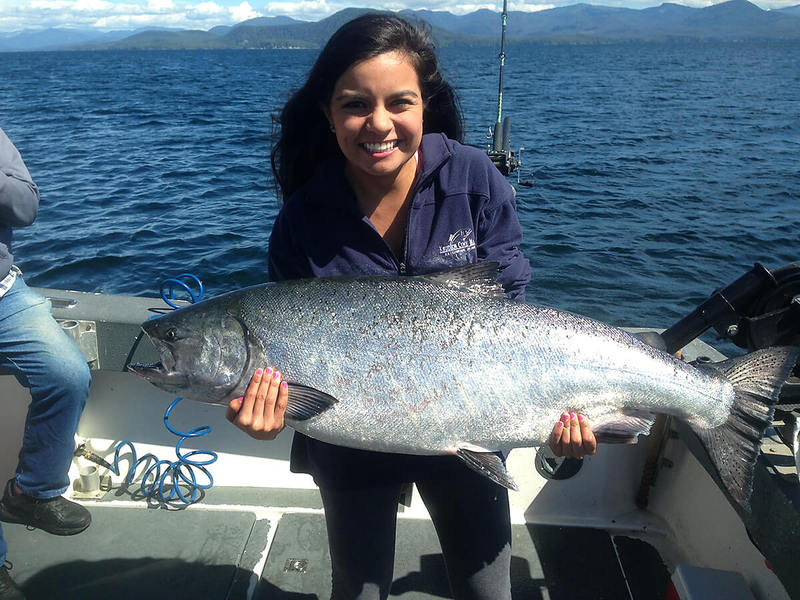 His gum line is so dark you'd think he ate oil. His teeth are large and known for being extremely sharp, so you are extremely careful pulling him off the line. His tail is covered in spots and streaks of silver shining brightly through. You take a breath and smile for the picture. You do this while you hold up the largest species of Salmon because you, my friend, just caught your first king salmon. At Anglers Adventures & Outfitters, we are the coveted charter to go on when it comes to catching king salmon in Alaska. If you are looking for fun and adventure on a chartered king salmon fishing trip, come and ride along with us!
King Salmon Fishing in Alaska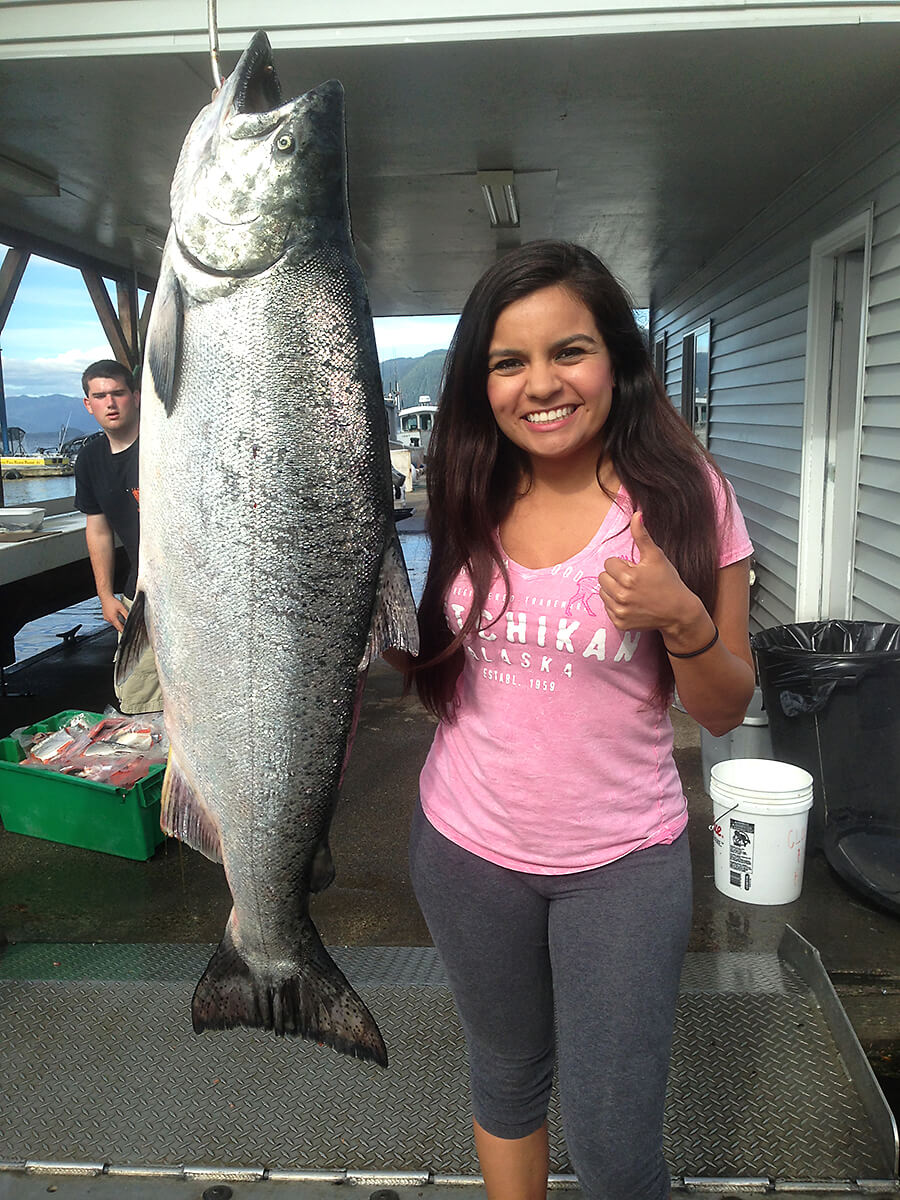 What attracts so many to this area is obviously the King Salmon. The King Salmon is not only Alaska's state fish, it's also one of the most prized catches around! Known as the largest and most delicious salmon in the sea, every fisherman would enjoy taking a picture with their 40lb fish! For these reasons and many others, we offer a specific charter for King Salmon fishing here in Ketchikan, Alaska.
Salmon Fishing Charter out of Ketchikan, AK
The best time of year to catch our large and beloved state fish happens to be from mid-May until about mid-August, with a peak rise in June and July. Our charter, as well as our city, is dedicated to keeping fishing practices sustainable. We will release any King Salmon that is not at least 28 inches long so that they have an opportunity to continue to grow! Ranging anywhere from 15-50lbs on average, we get so excited in preparation for King Salmon season!
To catch our scrumptious friends, we use artificial lure and dead baits on our charters. Now, King Salmon don't get their name just because of their size. These fish are powerful and can be a challenge to reel in. Between diving deep and swimming back and forth, patience and a knowledgeable angler at your side will be crucial in winning the battle! At the end of the day, the memory of your experience will be the ultimate reward.
Ready to go on your king salmon fishing adventure? Go ahead and book your charter with our expert anglers today! For more information about Anglers Adventures & Outfitters or our half or full day salmon fishing charters, give us a call today at 907-254-0880 and ask for Brian!