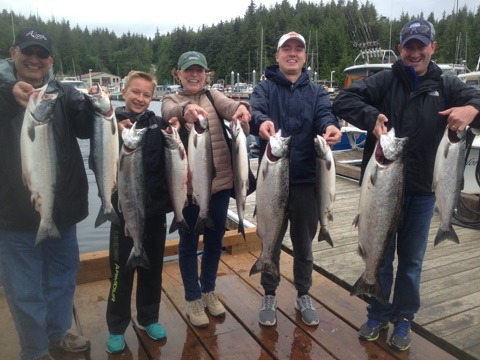 At Anglers Adventures & Outfitters, we strive to show everyone visiting a fantastic time out on the water. We offer charter fishing for all different ages and levels of experience. From kids to experienced anglers and sport fishing enthusiasts, everyone has a fantastic time out on the Ketchikan waters. We even offer cruise ship charter fishing for ships making their way through Southeast Alaska. If you want an experience out on the water in Ketchikan, Alaska, Anglers Adventures & Outfitters is the first place you should call.
Half Day Or Full Day Charter Fishing For All Ages
Booking a charter with us has never been so easy. All you have to do is give us a call and book! We also offer cruise ship charter fishing in Ketchikan, AK. Spend a half day, full day, or multi-day trip out in the Alaskan waters catching fish that you've always dreamed of. Our boat is the Sierra Dawn. It is a 28' Bayline Trophy that has an enclosed heated cabin and a private bathroom. We have a 4 person minimum and 6 person maximum per charter. Departing at Knudson Cove, our boat is situated in the perfect area. Away from the hustle of downtown but close enough to only be a short distance from your downtown attractions. This allows us to get moving and head straight for the amazing fishing spots that Ketchikan has to offer.
Charter Fishing In Ketchikan Alaska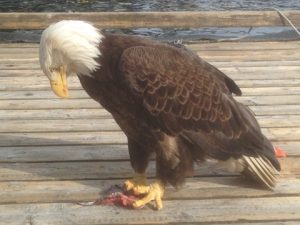 As we've said before, everyone is welcome! Whether this is your first time holding a rod or you've been on the hunt for a King Salmon for years, all ages and levels of experience are welcomed aboard. Ketchikan, Alaska is one of the greatest places to fish in the entire world. It is home to the King Salmon, welcomes many Halibut and has encountered many different rockfish black & grey cod. If you love to fish, this is the place to be! When you book a charter, we will focus in on the specific fish that you've been dying to catch. We provide all the essential gear and rain gear as needed. This includes your bait, tackle, and lures. We also provide snacks and drinks to keep you hydrated and energized to reel in the big one. Best of all, every charter comes with our fantastic, extremely knowledgeable, and very safe guide and professional angler. Oh, and did we mention the beautiful views of the local area including the wildlife?
When you choose Anglers Adventures & Outfitters, you are choosing to make memories that last a lifetime. For more information about our cruise ship charter fishing or to book a fishing charter in Ketchikan, Alaska, give Angler's Adventures & Outfitters a call today at 907-254-08