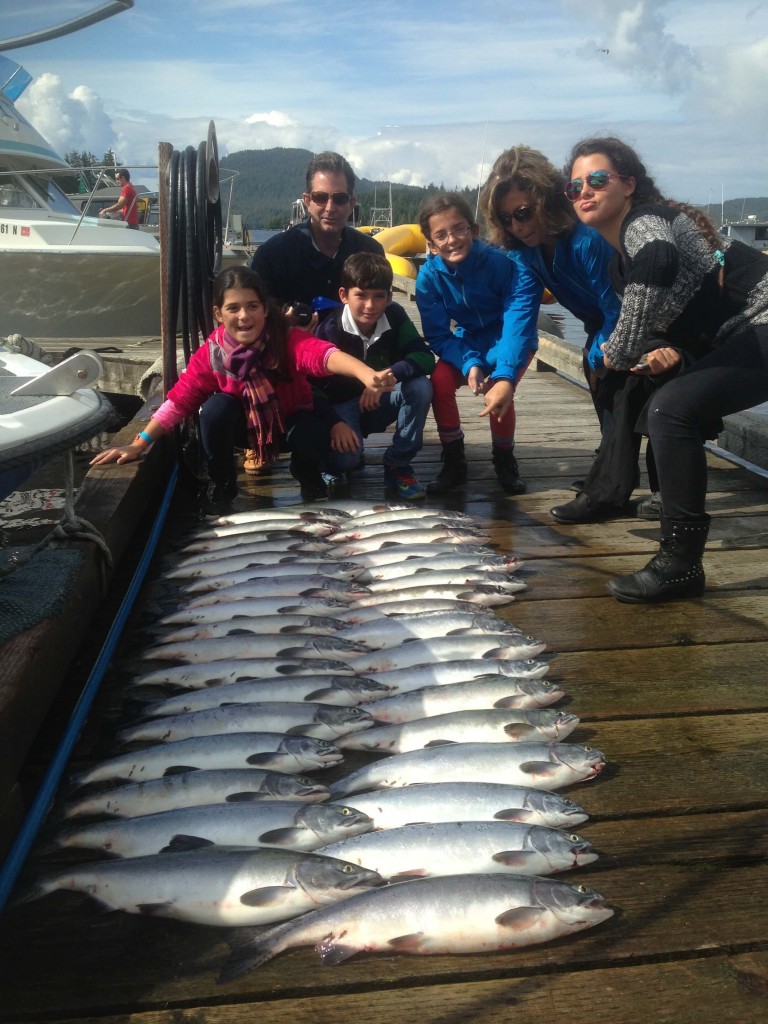 If you are in search of the best fishing charter in Ketchikan, Alaska, look no further than Anglers Adventures & Outfitters. We provide our fishing guests with an experience that they'll never forget. Your boat captain, Brian Ringeisen, knows these waters better than anyone around. This will be the highlight of your vacation..
Chartered Fishing Trips Are Fun For All
What is great about choosing Anglers Adventures & Outfitters for your fishing charter needs is that we can create a fun trip for our guests, regardless of their fishing experience. Whether this is your first fishing trip, or you consider yourself an experienced fisherman, this charter is for you. We offer the best fishing charters around because our charters are set up so any age group can have a great experience. What a great way to bond with your son or daughter by exploring the waters of Ketchikan, AK and trying to catch some big fish at the same time! If you're lucky, you may even run into some wildlife during your charter as well. Over the years, we've run into killer whales, sea lions, bald eagles and other rarely seen animals.
Customizable Fishing Charter Options
By choosing Anglers Adventures & Outfitters for your upcoming fishing charter, you're gaining the knowledge of your captain who has been a fishing guide for more than 26 years. During this time, Brian has found the perfect fishing locations to help you find the fish that you desire. Our fishing charters are customizable. Let Captain Brian know the type of fish you're looking for, and he'll know the perfect spot. Most commonly, our charters target salmon, halibut, rockfish and black & grey cod. To ensure that you are comfortable during your fishing charter, our fishing boat has a heated and enclosed cabin as well as a private bathroom. Additionally, all gear, bait, tackle & lures are included in the charter price, so really the only thing that you need to bring is yourself! Anglers Adventures & Outfitters will handle the rest!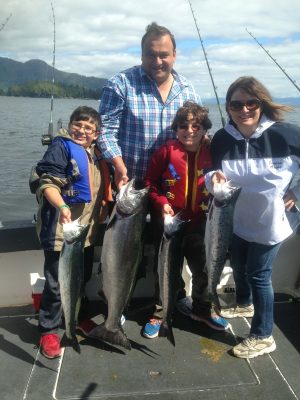 Affordable Fishing Charters in Ketchikan
● Half Day Charter – For $175 per person, you'll be able to take part in 4 hours of fishing. 4 person minimum / 6 person maximum.
● Full Day Charter – If you're looking to make a whole day out of your charter, this is the best option. For $350 per person, you'll get 8-10 hours of fishing. 4 person minimum / 6 person maximum.
When it comes to the best fishing charters in Ketchikan, AK, our team at Anglers Adventures & Outfitters can't be beat. We bring experience, affordable pricing, all of the equipment, and beautiful views that simply cannot be matched by our competitors. To book your half day or full day chartered fishing trip today, give Brian a call at (907) 254-0880 or email brian@anglers-adventures.com.